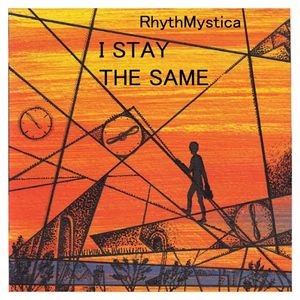 Music is universal, loved literally ALL over the world, crossing oceans and cultures. Case in point- one of my besties Dmitry Zaytsev, Moscow musician, arranger, composer and songwriter. I met Dimi in an intensive collaborative songwriting seminar about 4 years ago, and we hit it off right away! Our first co-write was with a Swedish writer, and we wrote a hauntingly beautiful modern-day folk tune called "The Birch Tree." It was so cool writing with these incredibly deep European men, creating a song with them from their ancestral lore of winter and birch trees and nightingales near the arctic circle. I guess Wisconsin isn't SO far from that… Since then, Dimi and I have co-written and released five songs, and also have also become fast friends! 
Dimi is a gentleman, a brilliant scholar and an old soul. Born in Moscow in 1975, he was educated at the Russian Musical Academy as a bass-guitarist and jazz composer. In 2002, he won first prize at the festival "Music of the New Generation, XXI Century" in the category "Jazz Composer." 
Around that time, Dimi's interests turned to pop, rock, disco, funk and latin music. Sound like anyone else you know? We musicians love messing around with different genre! In 2006, Dimi formed his solo project Rhythmystica (Ритмистика) were he started his career as a composer, arranger, singer, bass player, guitar player and sound producer. And recently, I entered, providing English lyrics to his tasty compositions. 
Rhythmystica's most recent release, "I Stay the Same" has a particularly interesting story, told in Dimi's gracious English: 
"My new song comes out in two versions: Russian and English. The author of the Russian text is my close friend and my godfather Ivan Kirichenko. Working on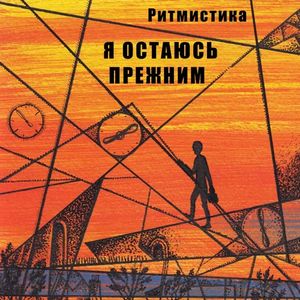 Ivan's poems is a great, though sometimes painful, pleasure. They are complex, whimsical and exquisite. They have a kind of melody, which will never confuse them with anyone else's texts. In other words - it's a real poetry, requiring full understanding, submersion and a deep dive into the image. Therefore, it is doubly pleasant that the delightfully talented poet, singer and composer Rändi Fay, who lives far beyond the ocean, was able to grasp these meanings so subtly and interpret them in her native language, making the image of this song universal, equally understandable on both sides of the Atlantic. This is not just a translation, but an invaluable gift for me, allowing you to look at the same thing with two eyes, from two points of view, and thus- to see the things in 3D volume!)) 
This song is also important for me because I played and sang almost all the tracks myself, only at the very last stage my close friend Alexander Bazhukov joined in, graciously gave me a rhythm guitar part. Sasha, thank you very much for your work and patience! A separate huge (to the very limits of my abilities) GRAND MERCI @Julia Sadovskaya for a delightfully beautiful cover, perfectly matching the mood of this song!" 
The song is about a man who, despite all the loss and parting with his love, remains himself, no matter how his life has had experienced his strength in our ever-changing world. In fact, it's all about eternity.
Listen on YouTube:
I Stay the Same   
My pain is receding, and night begins to fade 
Remnants are bleeding into morning's fragile rays 
Without a sound, the blades of the seasons spin 
Without a sound, we end before we begin 
Shelves look familiar, books are all in place 
and now I remember reading my future in your face 
Without a sound, the clouds discolor your eyes 
Without a sound, the river fall and rise 
Ferris wheel circles round, ground and sky spiral past me 
Before and after the dawn, fleeting moments won't outlast me 
I've been who I am all along, you always wore a mask 
But I haven't changed (Now) you are gone, I remain, (I'm) holding on, I stay the same 
My pain is receding, the lanterns begin to glow 
no more repeating, "no" was always "no" 
You'll never come back to me, your echoes are emptiness 
You'll never come back to me, I'll find my own happiness 
Ferris wheel circles round, ground and sky spiral past me 
Before and after the dawn, fleeting moments won't outlast me 
I've been who I am all along, you always wore a mask 
But I haven't changed, (Now) you are gone, I remain, (I'm) holding on, I stay the same
credits: released June 25, 2019, Dmitry Zaystev, Rändi Fay ©2019 all rights reserved
Bonus link to the Russian text! Я остаюсь прежним
I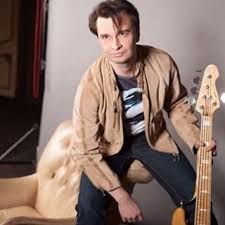 asked Dimi for some information about himself to share with you, and he responded in his classic poetic style. He speaks our English language so beautifully! 
"If you'd like to get acquainted with me, let's go for a walk through the historical center of Moscow, where I'll be your faithful guide! We'll talk about the history of my country, I'll show you how it works- how each house, each temple, each dark yard tells you it's own story and inspires you to write your own story no matter where you live. If you don't like Moscow, it's sad, but it's ok! Let me be your guide in Venice. I'll follow you in through all churches, palaces and museums. I'll tell you about all the mysteries, all the ghosts of this Lady! Yes- Venice is a lady, I can describe her character, habits, image etc… You don't like it? Ok… we can go to any art museum you'd like and I'll be your guide especially in the halls related to middle ages, renaissance, barocco, classicism, etc… ok, you don't like fine arts- so let's go diving with me! I'm an advanced diver! I love the underwater world maybe even more than all I've seen in all museums and exhibitions… 
Also, I'm an introvert, or even a person suffering from social anxiety disorder, so the best way to get acquainted with me is to listen to my music, or to drink white wine with me! I prefer Pinot Grigio from Venice or Verdejo from Rueda!  If you don't drink wine and don't like all I've wrote above, let's go to the library and choose good books. Let's sit in silence and read that would tell us even much more about who we are." 
This is such an joy, to collaborate around the globe, with such a creative and intelligent soul. If only we could focus on the "sameness" while at the same time honoring our "uniqueness"  ---well then there would be no more lives torn apart, then wars would never start...
From Green Bay with Love ?✨,
Rändi
CLICK HERE TO JOIN ME IN #CONNECTING WORLDS