Inspiration · Passion · Nostalgia 
#connectingworlds
Biography
Wisconsin artist and songwriter Rändi Fay is unafraid to defy the expectations of genre in her songwriting and performing. Her catalogue of songs range from acoustic lullabies to jazz standards to fully orchestrated cinematic ballades, drawing from the intimacy of nostalgic artists from the past, the rich tonalities of jazz, the passion of classical orchestrations and the sonic intensity of electronica.  Her lyrics ring with honesty and imagery, described as "poetry set to music." Presented in her warm vocals, her songs connect and inspire. 
Rändi was a practicing veterinarian until a series of hand injuries forced unexpected retirement in the early 2000's. With the extra time and her children then in their late teens, she began to investigate music opportunities in her native Green Bay, Wisconsin, at the time "learning by doing" as she had minimal formal music education. She learned quickly, and by 2020, she had recorded and released six full length CD's, an EP and several singles, many her original works. 
Augmenting her formal music training, Rändi earned a Master's Certificate in Songwriting through the Berklee College of Music's online program (2017) and her certification in teaching the BAST method of vocal instruction (2018), while also training and performing with some of the best musicians in Northeast Wisconsin as her skills evolved. 
Rändi has received many accolades for her songwriting and performance, some of the most recent include being named alongside co-writer and producer Aaron Zinsmeister a "Top Five Winner" with "Outstanding Achievement in Songwriting" by the GREAT AMERICAN SONG CONTEST for "Supernatural" (March, 2019) and as a Finalist award for her song "Joy Whispered" (March, 2020). Her music video (director Jocelyne Berumen) for "Supernatural" won the honor of "Best Music Video" at the Wildwood Film Festival (March, 2019). She has received repeat UK SONGWRITING CONTEST honors, including 2019 Finalist for "Joy Whispered" and 2018 Finalist for "Moonlight." She has been nominated "Jazz Artist of the Year" six times (2015-2021) by the WISCONSIN AREA MUSIC INDUSTRY.
Outside of music, Fay channels her passion into her outdoor hobbies, reading, baking, learning photography and spending time with her family and pets. She is also an advocate for Leukemia Awareness and Support, Mental Wellness, Prevention of Domestic Violence and Abuse, and Animal Welfare.  
Rändi's independent music label is Emerald Heart Productions, LLC (est. 2008) and her publishing company is Emerald Heart Music & Lyrics (est. 2014).
Music of the Future 

UK Songwriting Contest 2020 Semi-Finalist Best Music Video

Wildwood Film Festival 2020: OFFICIAL SELECTION

Independent Shorts Awards 2019: FINALIST in Best Music Video & Cinematography

Festigious Los Angeles 2019: SEMI-FINALIST in Best Music Video

Aphrodite Film Awards 2019: OFFICIAL SELECTION in Best Music Video

Queen Palm International Film Festival 2020: OFFICIAL CORONET SELECTION 

Great American Song Contest

"Best Music Video" Wildwood Film Festival 2019: Supernatural 

 

UK Songwriting Contest:

Six-time Wisconsin Area Music Industry nominee "Jazz Vocalist of the Year" (2015-2021)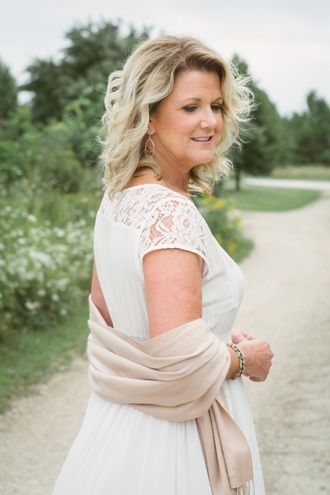 Where to find Rändi's music:
PANDORA: 
SPOTIFY:
APPLE MUSIC:
 AMAZON PRIME:
YOUTUBE