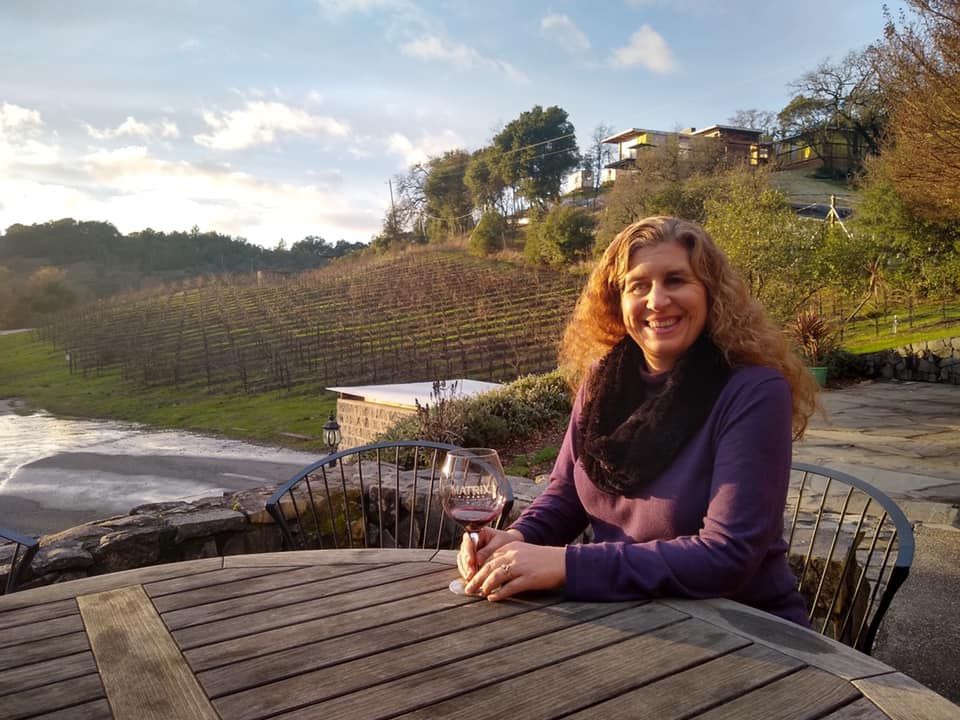 This is a must read. I admire this woman so much. The music business is honestly terrifying. We who create music are savagely pouring our hearts, our ideas, our experiences into an ethereal, taste-driven format- music- and tragically hoping to connect. That is why we release it, hoping that someone out there says, "YES! That is SOOO me!!" But… what if no one even hears it? Our culture is saturated with an incredible variety of sounds and images, some brilliant and some… well brilliantly tailored to catch your eye, froth rising to the top but without substance. How does an Indie artist who HAS substance and under-the-radar originality gain his or her toe-hold in the shifting attention spans crafted by our cultural obsession with the latest shiny object? Ahhhh… enter world renowned music marketing and business coach, founder of "Women of Substance Radio" and "The Female Entrepreneur Musician," Bree Noble. 
Bree is a dynamic blend of nurtured creativity and disciplined strategy. Music makers may explode with right-brained brilliance, but to employ that left-brain to define their demographic, to hone marketing and booking tactics, to get over "Imposter Syndrome" and treat themselves as true professionals can be as unfathomable as climbing Mount Kilimanjaro. Bree has gently and fervently taken on the task of motivating, validating and educating Indie artists, in effect "herding creative cats" via providing a platform of valuable and manageable business strategies, a radio station and podcast series to deliver the goods, and a community of support and accountability. Bree is the worldwide go-to resource for Indie artists "of substance" in all genres, and also an all-around amazing human being. To learn more about this awesome woman, read on:
Interview 
1. What is the current focus of your work in the music industry? Promotion, creation, education- you do so much!  
I do like to do a lot of things! I'd say my current focus is education. Putting on free workshops that help musicians, recording podcast episodes and of course working with my Academy members of some of my favorite weekly activities. I wish I had more time to create. I do the occasional demo recording for songwriters and the occasional live performance, but with the hours I put in on my business projects and spending time with my family, I don't find any songwriting time during this season. I know that will change once my kids are out of the house in a few years. As for promotion, I definitely still promote quality music by female artists through our Women of Substance platform. 
2. What inspired you to take on the world of training musicians to be business savvy? How does this inspiration compare to your songwriting and performing? 
I started this business helping musicians because I personally lived this struggle back in the early 2000s. Ironically, although I have a dual degree in music performance and business, I had not learned to marry the two for a long time. When I was promoting my music, I took off my business hat and put on my musician hat. It was only once I learned to merge the two that I started to have success as an Indie artist. 
So I knew that if even I, a business major and corporate CFO, was struggling with merging the two, there were thousands of musicians out there dealing with the same issue. And I knew I could help. 
I was also at a place in my personal life where I didn't want to be on the road anymore because my kids needed me at home so it was good timing. I had built a large following through my Women of Substance platform and musicians were already reaching out to me for help with their marketing.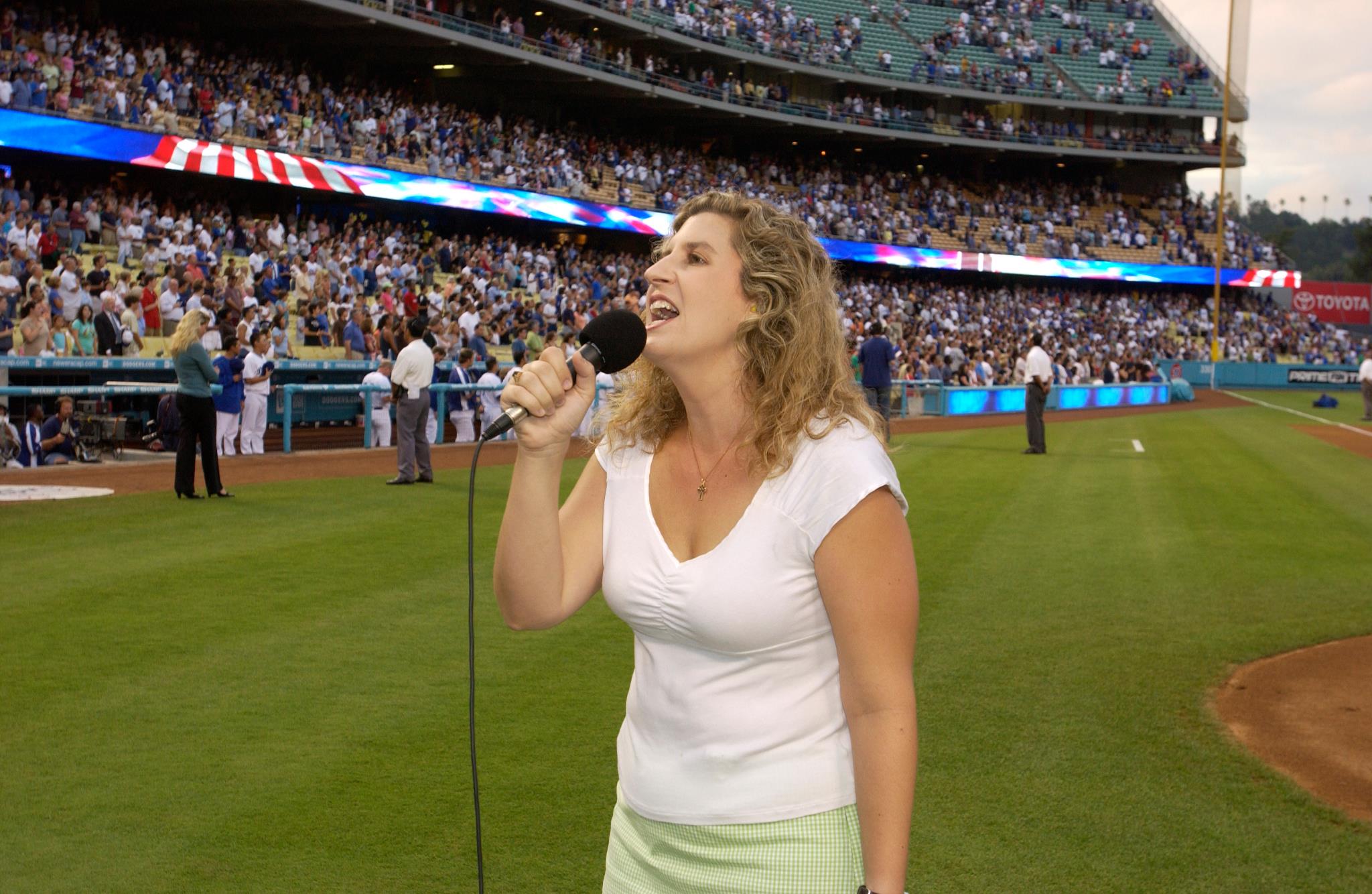 3. You are an awesome balance of right and left brain. What in your background has prepared you for your combined artistry and business sense? Did you have formal training or have you learned more from experience? 
I have always known I wanted to sing and loved music. I also knew I was good at math. Not the complex, heady math like calculus or geometry, but the practical math. While in college studying music and vocal performance, I got an inkling that I should hedge my bets in the job market and focus on something a little more "practical" just in case. I took a Financial Accounting class my sophomore year and loved it. I ended up becoming the TA for the class the next year and deciding to double major in small business Accounting & Management. I planned to go into Arts Management but didn't get into the Graduate programs I wanted (very small programs that were highly competitive). So I navigated the work force and eventually landed as the CFO of a top 15 Opera Company. This position, more than any, helped me merge the right brain and left brain because I was working with artists all day. Much of my job involved breaking down complex financial systems like budgets, spreadsheets and P&Ls into concepts artists could understand. 
4. What are three qualities that you possess that you feel have been instrumental to your success? Are these qualities similar to what you like to see in aspiring musicians? 
#1 is perseverance. Growing up with Glaucoma, I have had to work harder than the average student, using adaptive technology to work and learn at the same pace as everyone else. I overcame a lot of stigmas to land my first jobs in the 90s when managers weren't as "enlightened" as they are today. I think this experience helped me adapt and persevere in my music career and it is an invaluable trait for musicians in this difficult business.
#2 is authenticity. I believe people appreciate when public figures are real and don't try to portray some idealized life and persona. I think this is KEY for musicians. Potential fans want to know you and the stories of your life that are behind the music you create. 
#3 is being a productive action-taker. I'm not going to lie and say that I never procrastinate. We all do. But for me, the key has been to put systems into place to mitigate procrastination and encourage me to take action. There are so many talented musicians out there who's music is amazing but no one has heard it because they don't have enough will to take action. They are hoping a manager or label will swoop in and do it for them. That is not the way the music industry works now. You have to be proactive and organized as an Indie artist because you have to wear many hats. 
5. What have been the greatest barriers as you have been building your business? What do you do to overcome those? Do you ever feel like quitting?  
Just like most musicians, I probably "feel" like quitting at least once per week or once per month. Running a business is not easy. You are in the public eye and our current social media culture makes it easy to "bash" people with anonymity. It's amazing how much flack you can get online for just trying to help people (and make a living doing it.) 
But when I started this business, I focused on the fact that most businesses fail within the first 2 years. I think the number is like 80% of online businesses don't survive past the 2 year mark. So my mantra was that if I just kept with it long enough, all those other people would fall off the map but I'd still be left standing. So my goal was to stay in the game and remain one of the last ones standing.   
But outlasting the competition wasn't enough. I had to love what I do. And I do! 
7. Tell us about your currently running "Music with a Conscience" series on your award winning podcast- it is so timely! And a favorite of many!   
This series was born about 10 years ago. My goal with the Women of Substance platform was to promote music that was high quality, but that also had something to say to the world that mattered. This series has been a way to focus on songs that tackle important subject matter. The series has grown to be extremely popular and has become a place that socially-conscious artists can share their viewpoints without judgement. 
We cover tough subjects like #MeToo, abuse, addiction, depression and suicide, homelessness, immigration, politics, environmental issues, racism and more. This year, different from previous years, we have two full episodes highlighting Black Lives Matter and one episode focused on the unique problems of 2020 like the Pandemic.  
The series has grown from a 3 hour show to an entire 9 week series in 2020! The series includes over 30 hours of socially-conscious music, available on-demand once each episode is released, running from September 14 - November 13, 2020. 
To find the Women of Substance "Music with a Conscience" podcast series:
8. What criteria do you look for in a song when considering whether to add it to your podcast? 
Quality of recording is key. Listeners have come to expect a certain level of professional, radio-ready music on our show. Honestly, no matter the power of the lyrics or the talent of the vocalist and instrumentalists, if the recording quality is sub-part, the listener won't be able to experience those awesome benefits because they'll be distracted and turned off. So our review board is pretty strict on judging the quality of recording. If you have the skill to record at home and create a professional-sounding mix, then home recordings are accepted. And we do play the occasional live or acoustic recording, but the quality must be crystal clear and without distracting background noise. 
Most of the songs we play have vocals. The vocals must be in tune and sound great.  
Songs don't have to have "deep" lyrics to be chosen, but we always love that kind of composition. But songs can be about love or lighter subjects, even funny. What we don't accept are songs that in my opinion have no subject matter value - like songs with explicit sexual reference or about drugs, partying, etc. We also have to keep our lyrics pretty clean to maintain our iTunes "non explicit" rating. 
9. What is the biggest mistake you see musicians make when trying to advance their careers?   
Comparing themselves to other artists and trying to imitate what those successful artists are doing is the biggest mistake I see artists making. It's not that imitation is bad. But especially for artists in the early stages of their career, it can be very discouraging. 
You can't expect to copy what another artist is doing which is years ahead of you in career growth and have it yield the same results for you. That artist has laid the foundational groundwork with platforms and fan base that you haven't yet created. It would be like trying to cook a piece of meat on a dry pan on low heat versus using some oil and high heat. You as an artist must put in the work first to get that "oil" in place (platforms and systems) and then turn up the heat on that pan (grass roots audience-building on social media and growing your email list). 
Most artists get frustrated that it will take a lot of focused time and energy to build their platforms and warm up a fan base. They often give up before seeing the results.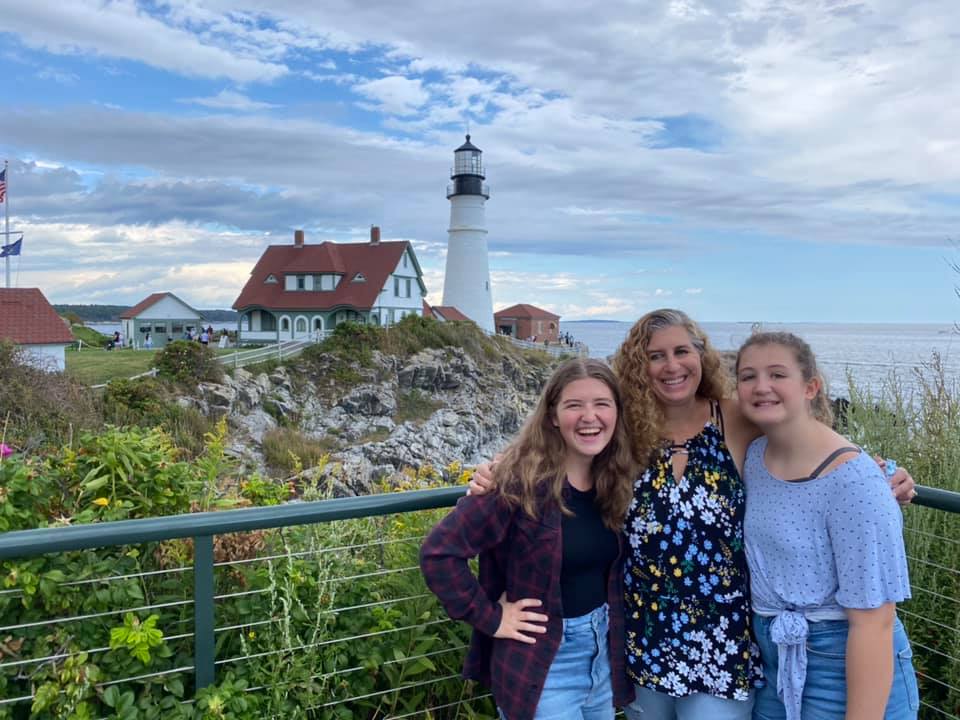 10. TIME MANAGEMENT!! You have a beautiful, active family, and about 17 branches of your business, including performing and songwriting. Any quick tips on how you fit it all in?  
I get up early! When my kids were little I started getting up early so I could have focused time before they got up. Back then they got up at 6 AM so I would get up at 5 AM. That allowed me time for "morning pages" which is a songwriting ritual that helped me write my first album. 
Even now that my girls are 17 and 11, I get up at 4 or 5 AM. It is my best, focused time. But, I am a morning person. For those reading this, maybe your focus time is in the evening after everyone has gone to bed. It's not about the time. It's about carving out alone time when YOU are most productive. 
I also fess up that I do work on weekends. I do this because I want to have flexibility on my weekdays to carve out time for exercise and helping kids with homework, etc. I don't mind working a few hours on Saturday and Sunday if it means I can enjoy everyday of my week more. I still have plenty of time to relax and do fun stuff on the weekend. 
11. Can you name a few individuals or mentors that are inspirational to you? Current and past, acquaintances or public persona are all fair game! Who else shares the light?  
My songwriting and performing inspirations are many of the female artists of the 90s and 2000s, the LIlith Fair crowd who blazed a trail for women in the industry, like Sarah McLachlan, Jewel, Indigo Girls, Sara Bareilles, Colbie Caillat, Ingrid Michelson, Missy Higgins, Mary Chapin Carpenter, Tori Amos and so many more.  
In business, some of my online mentors have included Jill & Josh Stanton of "Screw the Nine to Five", Amy Porterfield and Haley Burkhead (who I am proud to work with on a daily basis as head coach of her program Recurring Profit.) 
In the music business, I am proud to call so many amazing artist advocates my friends including Rick Barker, Michael Elsner (Master Music Licensing), Kris Bradley (Produce Like A Boss), Michael Walker (Modern Musician), Tara B (Book Like A Boss), Ariel Hyatt (Cyber PR) and many more. They inspire me everyday to strive to serve artists to my highest ability. 
12. Do you have any closing "words of inspiration" for us during this pandemic or anything else you would like to share with our readers?   
One important thing I always tell musicians, and it's even more important in this quarantine time, is to find a community of like-minded people to keep you accountable and to share wins and struggles with. This is the biggest reason I created the Female Musician Academy. A community like this is what helped me have the motivation and know-how to get my music career off the ground. And having a safe place to share with other women like you who are serious about building a music career or at least getting their music heard can be a game-changer. 
If you don't yet have a community, you can dip your toe into the water in our free Facebook group at www.woscommunity.com or reach out to me about joining the Female Musician Academy at bree@femusician.com or on Instagram DM @women_in_music 
Just for fun: 
Do you have a nickname?
Bree Bagel (I ate a bagel everyday for breakfast in college) 
Do you like to sing? Do you have a favorite song that you love to belt?
Somewhere from West Side Story 
Do you binge watch any shows??
Breaking Bad, Better Call Saul, Hip Hop Evolution, Succession 
Do you prefer fiction or non-fiction?  Favorite book?
I like both. I recently read "A Woman Is No Man" (fiction). It was riveting. Non-fiction I recently read "Free To Focus" which was great for making my productivity system even better. 
Do you have any secret talents?
I am a card shark, but not gambling games. More like Cribbage and Hearts. 
Clean freak or messy-bessie?
Neither. I hate clutter but also hate cleaning. I'm big on outsourcing the cleaning to my kids and paying them so they learn to work for their pay and do a good job. 
Do you listen to music in your free time? Who's on your playlist?
Everyone! I have a ton of Spotify playlists I've created for every mood. But I confess to listening to 1980s Top 40 Countdown shows while doing the dishes. 
Do you have a bad habit? Do share!!
I love bread and eat way too much of it. 
What did your 16-year-old self see yourself doing at this point? Is there a "close second' career you would do today?
I assumed I'd be doing something in music, but it wasn't at all what I'm doing now. I thought I'd be teaching music or working as a studio engineer. I did think I'd be performing but never expected the performing and teaching would look the way they do now and be online (I grew up in the 80s so online business own was not a career!) 
What are three qualities you seek in a friend? How about three qualities that are "game enders?"
Three qualities I seek are integrity, fun and the ability to talk for hours and not notice that time has passed. Game-enders would be lying, gossip-mongering and talking too much about their kids and their problems. 
If you could turn back time, what skill would you add to your arsenal? Or what skill are you working on?
I'd love to play the guitar. I can play a few chords but I may start working on this in earnest once the kids are out of the house. I always had trouble because I didn't like how my fingers felt numb from calluses when playing the piano. 
What is your favorite way to chill and restore?
Playing word games. Sitting in the backyard in the sun reading a book. Walking several miles listening to an audio book. 
Are there any foods you simply can't eat?  (not health-wise but they just gross you out-)
to connect with Bree:
http://www.breenoble.com 
http://www.facebook.com/breenoblemusic 
http://www.twitter.com/breenoble 
http://www.wosradio.com 
http://www.facebook.com/wosradio 
http://www.twitter.com/wosradio