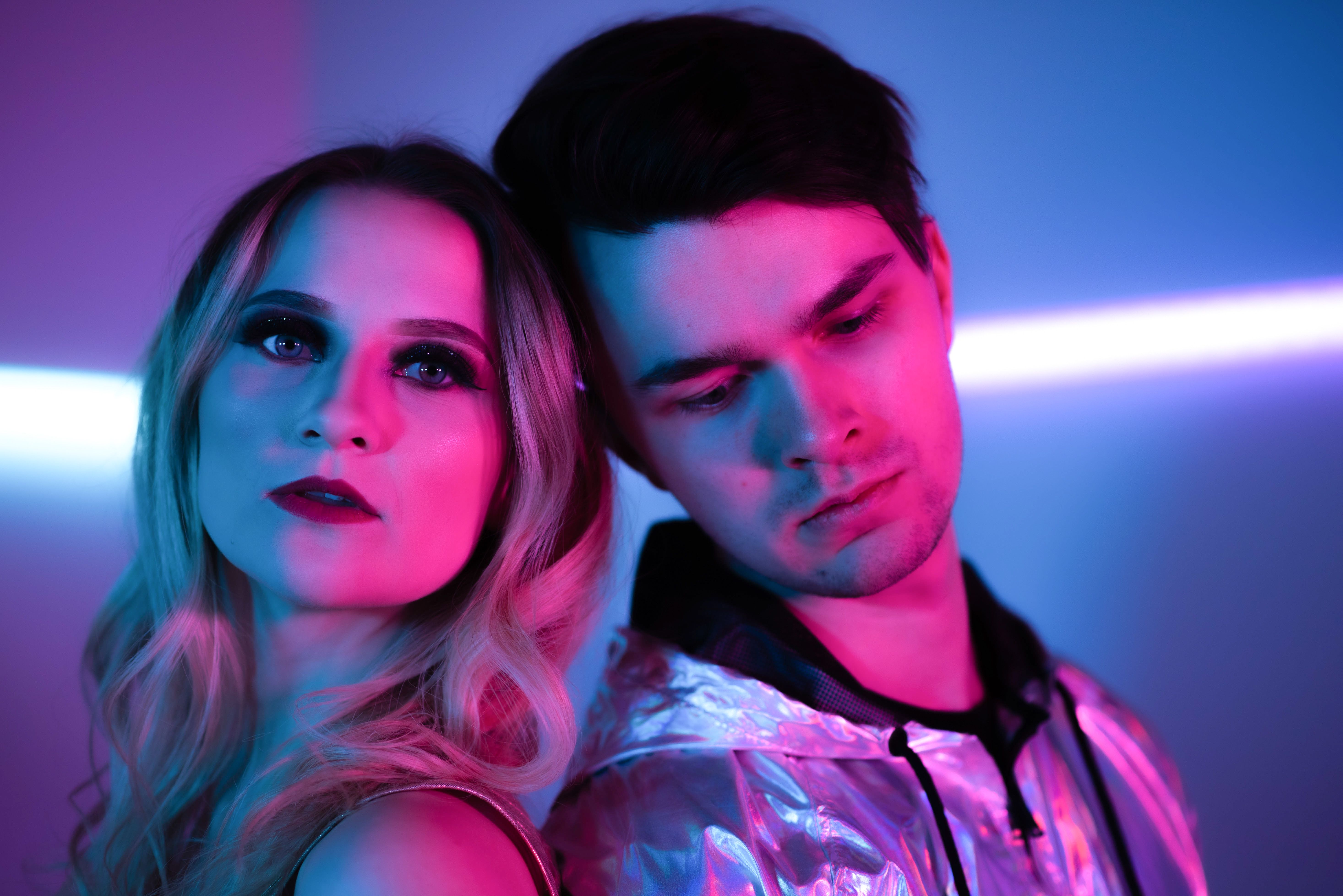 photo credit: Patience Eiting
"2019 has all the makings to put 7000apart firmly on the musical map as performers of quality, honest, and straight from the heart music." 
— Belter Radio United Kingdom
I met Jon Kresin for coffee a few years ago, as the Swedish/American pop duo 7000apart he and his equally charming wife Amelie Eiding created was in its early stages. What a dynamic, ambitious (not cut throat, but smart and goal driven), talented, organized individual he was! And what a fascinating history I learned was behind the newlyweds' music: 
Swedish born Amelie left Stockholm to attend high school in the USA as a foreign exchange student. Fate brought her to Jon's alma mater, Preble High School in Green Bay, WI, where the couple met and fell in love. As Amelie's exchange year ended and a return to Sweden was imminent, they created 7000apart to keep their relationship strong while literally living 7000 kilometers apart. After three years of "collaborating" across the ocean, they were reunited and got married. In the meantime, their mutual creation 7000apart had grown from a common interest to a shared, passionate career pursuit, including songwriting, recording and performing.
In 2019, Jon and Amelie began to see their hard work and dedication pay off. 7000K's debut album "We Are More" amassed over 65,000 international streams on Spotify reaching over 14,000 people. Their touring has taken them from a local to regional act in the U.S.A., having now performed over 60 shows in 2019 including numerous Sofar Sounds shows, and has also brought them to Europe on Sweden's Got Talent!
2020 has Jon and Amelie finishing a heartland tour right before COVID struck, and tomorrow, officially releasing "Until I Found You," the song that wowed those judges in Sweden TOMORROW, May 1. To learn more, read on!
Interview: 
I. What is the current focus of your work in the creative community? What is your inspiration behind your enthusiasm for your work? 
Our current focus for our work in the creative community was primarily touring. Now due to COVID-19 we have begun to focus more on our online presence including YouTube videos and streaming live concerts from home. We challenged ourselves to film and record 30 songs in 30 days and put them on YouTube, which helped us to get in a flow and to work on producing high-quality content in a short amount of time.  
In the middle of our 30-day challenge we bought a tabletop looping station the Boss RC-505, inspired by Marc Rebillet, which has helped to give us more flexibility with creating live music. The loop station has helped us to show off our musicality and has allowed us to expand what we do musically. It has been very inspiring to work with! 
II. Can you share 1-3 milestones that you consider turning points in your career thus far? 
The first milestone was that we were actually able to be in the same country and start a business from the beginning. We started treated music as a profession from the time we started working with it in 2017. This allowed us to really focus on doing shows and being able to get some credibility 
Our second milestone was the successful crowd-funding and release of our debut album in May of 2019. It was a huge milestone because it was something that we were really proud of which gave us a lot of motivation to market it and push the songs harder than we had in the past. People also responded well to the music and venues started considering booking us where they hadn't in the past as much. 
The third milestone would be January-March of 2020 with our We Are More release tour. This was nearly 20 shows in 1½ months and brought us to 14 cities and 8 states around the U.S. Also, during this time we aired on an episode of Sweden's Got Talent which has helped to open more doors for us. 
III. You have such an interesting story! Can you share some of the obstacles you have overcome? What did you do to overcome those? Have you ever felt like quitting? 
Thanks! We were in a long-distance relationship for 3 years, which was the biggest obstacle that we had to overcome. Since we have been together in person no other obstacle has been that bad in comparison. Having to overcome something that difficult really puts everything else in perspective. Of course, there have been other challenges we've faced and of course, music is a hard business to be involved in, but we decided pretty early on that we were going to take music seriously and enjoy it. We know we don't have to be famous to enjoy and work with music full time. We have never really felt like quitting because our music is us expressing who we are, it is in our blood to create. 
IV. What are three qualities that you possess that you feel have been instrumental to your success? 
Perseverance. Whether or not things have gone well or been super challenging over the years, we keep on making music. If you try enough different things eventually something clicks. 
Social. We are both very social people and love to meet and learn from other humans and specifically music-related people. Everyone knows something you don't, so you can always learn. We meet with people everywhere we go on a regular basis and try to maintain relationships and connect others to each other, as well. 
Organized. We try to stay organized about what we are doing and where we are going. We set goals and we try to not let things slip through the cracks by working on aspects of our music and business that need help. 
V. Can you tell us about the single "Until I Found You" you have coming out- the story behind the song?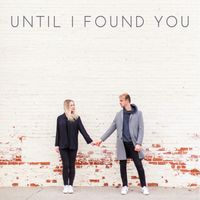 Our new single, "Until I Found You," is by far the most honest and personal song that we've worked on for release. It really expresses how we felt about relationships when we first met. It's about our love story and we've loved to see that other people can relate to it too. Our journey with this song started in 2018 with us both crying on the floor talking about how sad, yet profound, the lyrics were. In 2019, friends of ours asked us to play "Until I Found You" as the first dance at their wedding. In 2020, the song has brought us onto "Sweden's Got Talent's" stage and helped us to meet some amazing people. 
When we met our friend Ethan, the song's producer, the song was reworked and we spent months doing pre-production work to go to the studio. While we were on tour, we worked late nights at Jonathan Cain's (from Journey) studio in Nashville with Ethan and the recorded version really began to take shape. Ethan really helped us turn the song into what it is today.  
VI. As a couple you are multitalented, performing, managing, songwriting, teaching and producing. You share some incredible talent!! How do you split your time? Of the above, what do you identify with most strongly?   
First and foremost we are artists, songwriters, and performers. We want to write music that means a lot to us, resonates with our audience, and that we can perform live. We try to spend all of our time on that, but the reality is that we have had to do other jobs related to music while we've worked on building 7000apart. We've started to collaborate with other producers, music business people, and songwriters more and more and have found a lot of value in that. 
The balance is something we still are working on and can be hard quite often to keep that many different topics in your head. Right before the COVID-19 crisis, we were moving towards doing exclusively 7000apart, so we are very thankful that we've kept our other jobs up to this point. Otherwise, we would be struggling more like many of our other artist friends.   
VII. Do you feel empowered by your creativity or do you prefer to use it to empower others? Or a little of both? 
Our whole goal of music is primarily to empower others, but depending on our mood when doing a session we can also be empowered by our creativity. Sometimes we write because we have to deal with emotions in our personal lives, but other times we write because we have something we want to say to others. We think the combination of both of those things is necessary to create good music.       
VIII. Do you have a dream co-write, a dream band to open for, a dream gig? 
Opening up for anyone or doing co-writes with anyone who has had more success than we have would, of course, be an honor, but we've also really enjoyed collaborating with the people we have, so far. 
We would love to open up for people we are inspired by, but that is definitely a lot of people. A few examples would be Sara Bareilles, Ben Platt, Dua Lipa, Julia Michaels, Shawn Mendes.     
IX. In addition to your release, what else is coming up? How can fans and students find you during this time of quarantine and social distancing? 
People can find us on all social media platforms at  @7000apart, we put out content most regularly on Facebook, Instagram, and YouTube. 
We have a few more singles potentially coming out in the next few months, as well, so people can keep an eye out for that on our social media pages.    
X. Do you have any closing words of inspiration for us during this pandemic or anything else you would like to share with our readers? 
All of us tend to get pretty overwhelmed in life, especially now with the pandemic. It's so important to be kind to yourself and to take things day-by-day. The world is crazy right now so focusing on your own mental health or a project to help others can be super helpful. Including sewing a mask, giving blood, or helping your older neighbor to get groceries.     
Be kind to yourself and others and find the joy in the little things.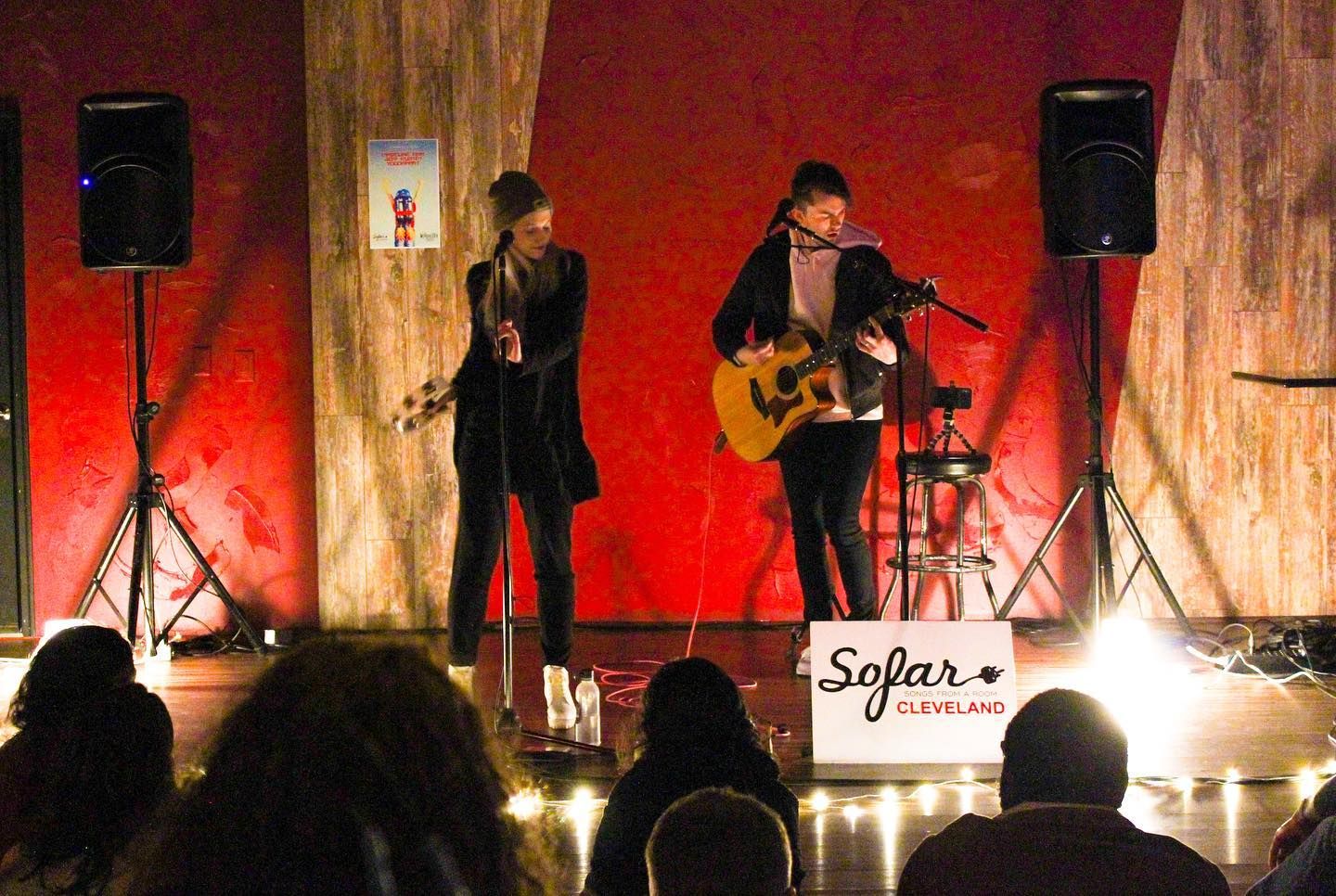 Bonus questions: 
i. Do you have a nickname for each other? 
We are pretty boring and call each other by our names, but sometimes we call each other "alskling," which means "loved-one" or "honey" in Swedish.     
ii. Who does the cooking? What is your favorite thing to have for dinner?
Amelie is definitely the better cook, but Jon cooks too. Our favorite thing to have for dinner is sushi, although we primarily eat vegetarian food.   
iii. What are three qualities you seek in a friend? 
Kindness, honesty, easy to talk with.     
iv. How about three qualities that are game enders? 
Racism, homophobia, sexism.     
v. Do you have a bad habit? Do share!! 
Using phones too much.   
vi. Any travel hints for getting through long flights? 
Get noise-canceling headphones, watch a lot of movies, and drink a lot of water, otherwise, we get headaches. Also, there is a motion sickness gum that we take before landing, it helps especially when planes are super turbulent.     
vii. What is your favorite way to chill and restore? 
We enjoy walks, watching movies/tv shows, and seeing friends.     
viii. Do you have a favorite song to sing? 
Amelie's favorite song to sing: Saint Honesty or any musical theater song. 
Jon's favorite song to sing: Whatever song is newly written by us.     
ix. Can you name a few individuals that you find inspirational and empowering in the arts? 
Lately, Dua Lipa has been absolutely killing it. Also, all of the modern 80's music that has been coming out by The Weeknd and others has been super inspiring. Ian Kirkpatric absolutely kills it as a producer and Ross Golan is an incredible songwriter. Julia Michaels and Justin Tranter are both incredible writers, as well. Billie Eilish and Finneas have been really shaking up the pop world with both writing and production, which has been cool to see. Lastly, Max Martin is absolutely a pop genius and it's empowering to think that an individual can be that influential on music as a whole.  
Connect with Jon & Amelie:
Social links: 
Music links: 
Pre-save for "Until I Found You:"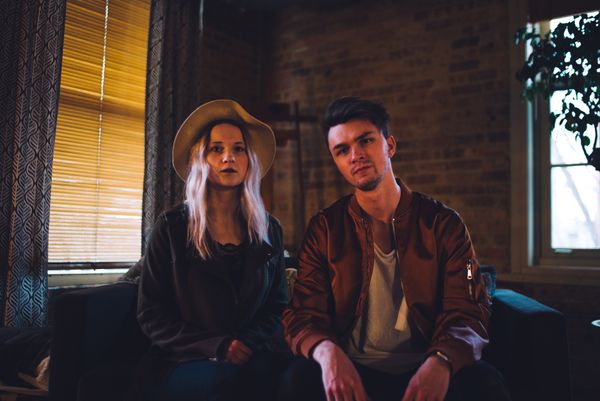 photo credit: Alex Eclavea