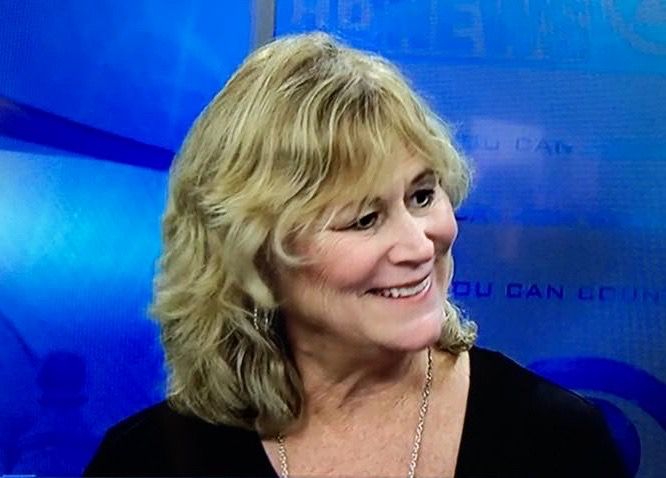 Can I say that I have known Alicia Birder forever and ever? We have been family friends from way, way back! Even in our "younger days" I remember her as being energetic, beautiful, charismatic and so talented! Alicia has effortlessly capitalized on her natural inclinations and built a successful career in the performing arts.  
Along with having a long resume of roles and spotlights (see below!), Alicia established The Performers Workshop 39 years ago. In 2010 the Birder Studio for Performing Arts, as it is known today, was launched as a 501(c)3 foundation of the arts, establishing the mission to Educate, Inspire, Create and Achieve serving all youth in our community. Through this vehicle, Alicia has created training programs to foster self-confidence through performance skills including dance, acting, voice, piano, guitar, stage management and musical theatre for both children and adults. The theater productions under her watchful eye have been repeatedly among the area's finest. 
Interview: 
I. What is the current focus of your work in the creative community and what is your inspiration behind your enthusiasm for your work? 
My current focus is on educating the youth in our community through interactive arts education classes and live performance opportunities. I am inspired daily, witnessing the skills they attain, their growth in confidence and improved social maturity. 
II. You are a producer, director, community activist and head of a non-profit, a teacher, actor, singer, dancer. WOW!! Do you most strongly identify with one or two of these roles right now, or an amalgamation? 
Definitely an amalgamation. In the theatre world, as one might say, each day presents which role I must play and often it requires several. The skill set of which I have developed (some stronger than others) over my six decades in the business, allows me the diversification necessary to be effective in this creative field. You must be a project manager in all areas.....some easier than others. This pandemic has definitely drawn upon creative implementation of many of them...and this time, without that desired dress rehearsal. 
III. Can you share 1-3 milestones that you consider turning points in your career? 
1975: I was an All Around National Competitive Gymnast. I lived and breathed the sport. I had a serious injury that took me out for good. My father, Dudley Birder, thought it may be a good idea to find a new passion. He had Marshall Moss listen to me sing. Marshall believed in my potential talent and that changed my life long direction. 
1980: Auditions were held for one of our Music Theatre productions. The show required children and those who auditioned were not educated in what this creative process required. I suggested I run a workshop introducing the kids to how it is done......and that was the beginning of Birder Studio of Performing Arts as it is known today. 
2008: In September 2008, the last time I was with my mother before her death, we had a very special conversation. First of all, my mom was one of my biggest fans. In this conversation, she encouraged me to take the business to a new level. "Why don't you consider becoming a non-profit in order to provide this immeasurable experience for all the kids in town!"  She was always such a wise woman. 
IV. What are three qualities that you possess that you feel have been instrumental to your success? 
Creative, resilient, hard-working, motivated, passionate...oops that was five! 
V. All of us experience obstacles in our paths- can you share a few of those you have overcome? What did you do to overcome those? Have you ever felt like quitting? 
Good question and a difficult one. First of all, no, I have never felt like quitting. I wake up every day and cannot wait to go to work. How lucky am I!  Sure, I have had obstacles nearly daily, some more challenging than others, but it is those obstacles that makes us tick, create and problem solve.......that is the nature of this business.  This current situation, I must say, is certainly a test! 
VI. For some creatives, their involvement in their pursuit is a source of empowerment while for others it is a vehicle to extend empowerment to others. Do you find yourself in group A or B or a little of both? Any stories or examples? 
I am certainly empowered by a little of both but more so my extending that power. Yes, most performers, myself included, get a surge of empowerment when we perform. It fulfills our spirit in a way difficult to explain. For me, in the big picture, it is watching that empowerment that has been extended to others, that is the best reward of all. I find no greater joy in watching a student or adult player thrive sharing their passion and talent. 
VII. What is coming up? How can fans and students find you during this time of quarantine and social distancing? 
CABARET FUNDRAISERS: 
Friday, April 24, 6:30pm: Birder Players Virtual Cabaret Fundraiser: 

Find the show on "Birder Players" Facebook Page and join the "Watch Party" 

Saturday, April 25, 6:30pm: Birder Studio of Performing Arts Virtual Cabaret Fundraiser:

Find the show on "Birder Studio of Performing Arts" Facebook Page and join the "Watch Party" 

Upcoming performances that are being postponed 

Check out for latest information: birderonbroadway.org or 920-445-5669
COMING SOON: 
We are about to announce our upcoming "Local Performing Artists Series Supporting Broadway Theatre" to aid in sustaining our mission during this crisis.

Tickets and dates will be posted very soon on our website: birderonbroadway.org or 920-445-5669 
This series will include performances by Let Me Be Frank Productions and DADDY D's Productions, to name a few. 
To support any of these fundraisers, please donate at birderonbroadway.org/donate ​​​​​​​
VIII. Do you have any closing "words of inspiration" for us during this pandemic or anything else you would like to share with our readers? 
Shakespeare comes to mind: "If Music be the food of love, play on" 
Bonus Questions: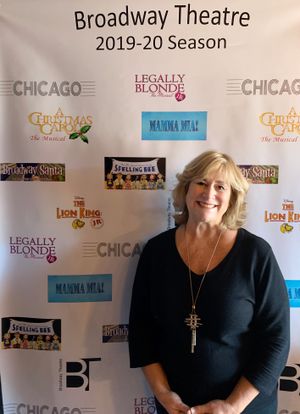 i. Do you have a nickname? If so, is that a good or bad thing? 
Yes. My childhood nickname is Lissa. I love when I hear it as it is usually heard from those from my childhood. 
ii. What did your 16-year-old self want to be when she grew up? Is there a "close second'' career you would do today? 
At 16, I was just a 16-year-old! And I would enjoy being a chef! 
iii. What are three qualities you seek in a friend? 
Integrity, sense of humor, loyalty. 
iv. If you could turn back time, what skill would you add to your arsenal? Or what skill are you working on? 
I wish I would have taken my piano more seriously. 
v. Do you have a bad habit? Do share!! 
I ring my table bell whenever I get a puzzle piece in, just to remind my husband that I am still there. (I have 2: I can change the note!) 
vi. What is your favorite way to chill and restore? 
Sitting at a campfire in silence. 
vii. Do you have a favorite song to sing? 
"Prima Donna" from Phantom of the Opera 
Connect with Alicia: 
Website: birderonbroadway.org 
Facebook: @Birderplayers @Birderstudio 
Instagram: @birderonbroadway 
Past Credits:A 1980 graduate of St. Norbert College, she studied at the Milpitas School of Performing Arts in San Francisco and performed with the San Jose Civic Light Opera, served as choreographer with the Naples Dinner Theatre, Naples FL and Director for the Maltz Jupiter Theatre and Craig Wich Studio of Performing Arts, Jupiter, FL.