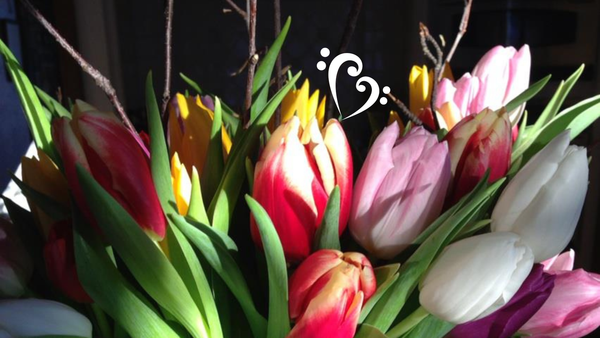 Happy TWOS-DAY! 
It's no secret that I love all of that funky metaphysical stuff like the magic of 2.22.22 falling on a Tuesday, and posting this blog at 2:22 pm (Central Time)- I love the power of two! Collaboration, connection, friendship, love- I love the blessings of two as well! I have always been considerably happier (and more productive) when overriding my natural tendency of being a hermit and reaching out to create and enjoy and chat and learn with another.  And to eat with- haha I really hate eating alone... but that's another story! 
With that in mind, I want to take this momentous day of TWOS to share my excitement about a wonderful collaborative/creative opportunity I have in March. I will be heading to Nashville (Hell yeah!) to record with my mentor and friend Shane Adams! I have been working remotely with Shane after meeting him five years ago when he was my instructor at Berklee College of Music. Shane has been instrumental in challenging my lyrically and vocally, never settling for less than the very best I can get out of my lyric. The first song that Shane helped me with was Supernatural, the song that won me and my co-writer Aaron Zinsmeister the honor of "Outstanding Achievement in Songwriting" in the Great American Song Contest. Click the link to check it out again! It's an unusual song with a super cool premise that I had to fight for-  but YAY! Shane saw the potential and encouraged me to stick with it and it ended up being an award winning tune! 
(available on all streaming outlets)
Under Shane's production, we will be recording a Christmas 2022 EP that will include 3 original songs and 2 carols, "Away in a Manger" and "The Wexford Carol." We will also be recording a super fun original Indie-pop-jazz single called "Lost in You" that I will release in the early summer 2022. Maybe there's another cool date for it's release?? 6.22.22?? Yes, I am a little nuts, but I kinda like it! 
I will keep you posted on recording! I am so excited and would treasure your collective love and energy sent my way to make this project as uniquely beautiful and warm as I intend it to be! 
Peace- ✌🏼✌🏼✌🏼 
Rändi ♥ 🎶