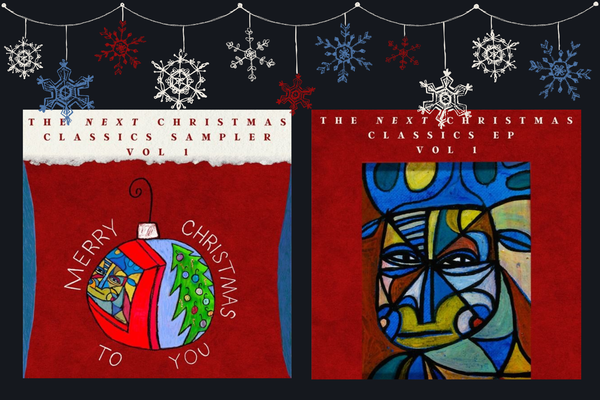 Whoa!! 
I can't remember if I shared this news with you, but YES, the day is here! 
In January, I was approached by a music publisher in the UK that is opening a new division (Kringle & Co.) to create an opportunity for what they feel is the best new Christmas music to be heard world-wide. They were interested in my song "Joy Whispered."  How long do you think it took me to say YES?? It's the goal of most songwriters to have their music appreciated enough that someone ELSE wants to sell it! 
Publishers work both to sell your song as produced to movies and TV, and to sell your song as written to bigger artists. I am just so thrilled to have been selected to be a part of this, as they listened to over 120 songs! In addition, "Joy Whispered" was chosen to be in a smaller project (EP) they are promoting as well. 
I have not heard the other songs, but I think I'm the only woman songwriter on the project. GO GIRL POWER! 
So here goes my ask: Pre-saves and listens on streaming services help enormously with the marketing of any song. Below are links to each of the projects. Will you consider a pre-save of both?
Pre-save Christmas Classics Album
Pre-save Christmas Classics EP
It will make a huge difference to the release of the CD & EP for you to pre-save them, because pre-saves equate to interest and support, sort of like getting new shoes for the first day of school! ❤️  The actual online release to streaming services is Friday, November 5. Kringle & Co. are creating physical CD as well that will be available through their website later this month.  Man, it feels weirdly amazing to not be in charge of all of those decisions! 
Oh my goodness, THANK YOU!! 
Merry Christmas! 
Rändi 💚🎄🎶