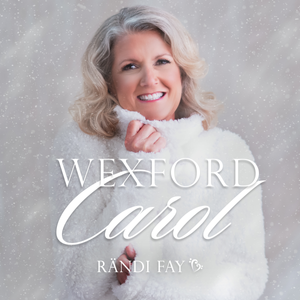 Yes! It's that time! 
"Wexford Carol" is being released next week! It turned out so beautifully. I can't wait to share it with you! 
Here is an opportunity to pre-save this song on Spotify. If you have a second, please do so today! Any interest generated before release helps with playlists, etc. The more you like, the more others will have the opportunity to hear!
"Wexford Carol" was created during a precious studio session, first thing in the morning after a marathon recording session the day before. We were definitely tired, but also intuitively connected on what we wanted for this song. Shane Adams (producer and pianist) played his gentle but complex arrangement for me once. Then we floated through our recording performance, and in just two takes, we had what we thought was a version on which we could not improve. Later Kristen Wilkenson added her powerfully reverent strings, finishing our heartfelt version of this carol and the story behind it. Believe me, in music production, it is rare that any song is almost effortless, but this one was!
A reminder of important dates next month: 
♥ November 2, 2022: Release of single "Wexford Carol" on all digital media outlets with a lyric video to follow shortly! The lyric video is coming out beautifully too! 
♥ November 18, 2022: Release of CD "Morning Snow" on all digital media outlets, along with hard copy available through my website and through local Wisconsin vendors. 
Thank you so very much for your support! 
Much love- 
Rändi ♥ 🎶