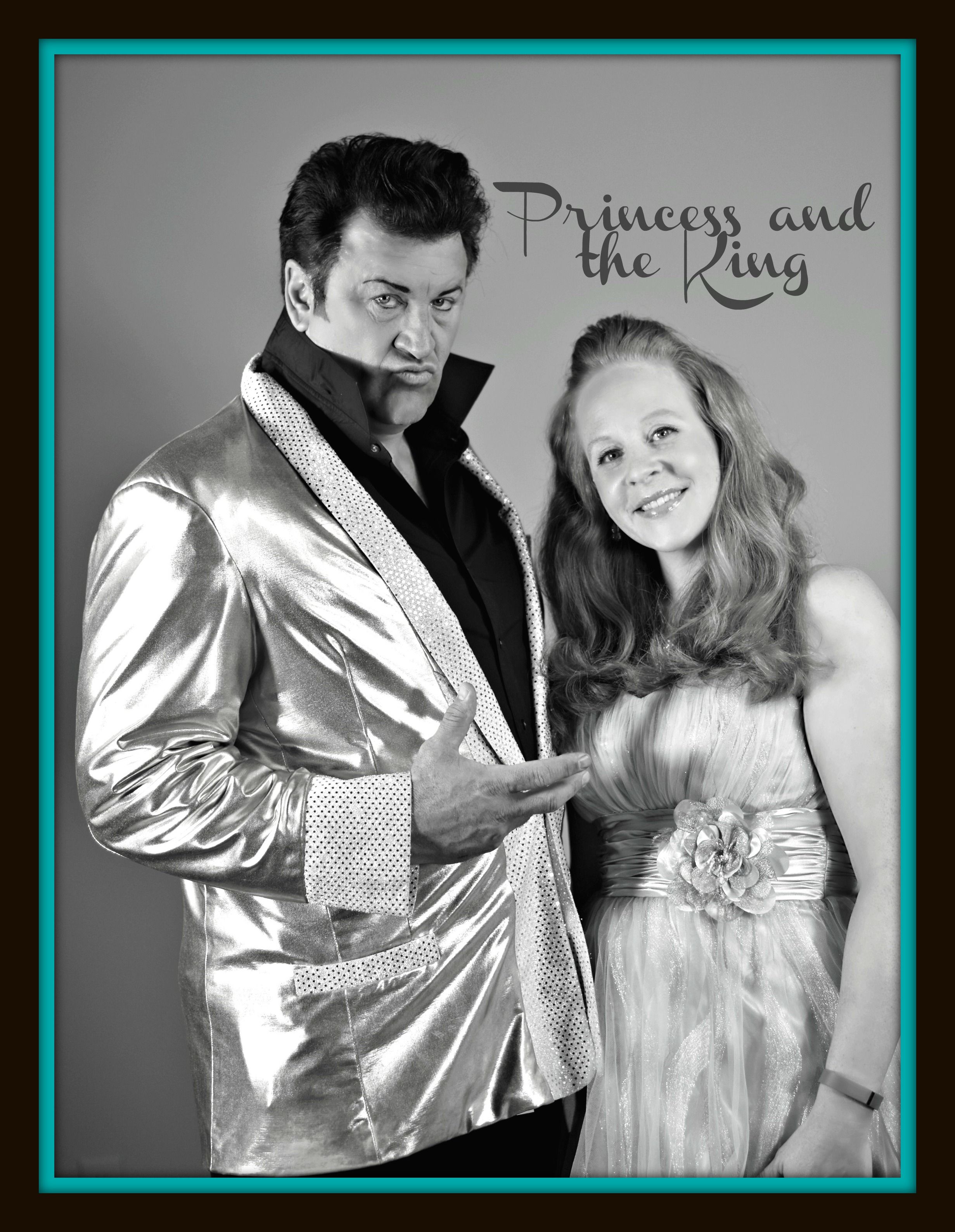 It takes a man with an exorbitant amount of energy and drive to wear multiple hats in the entertainment industry, and it takes a man with an even more exorbitant amount of talent to do so successfully. Wisconsin entertainer Frank Hermans is just the creative dynamo to fit this playbill, or whatever playbill he decides to take on and write! Comedian, singer, writer, composer, producer, promoter, publisher, TV News personality and wait… father of EIGHT?? Wowza. The list goes on and on. 
Frank has been an icon in Northeast Wisconsin for the past 30 years, being awarded "Best of the Bay's" for his musicianship ten years in a row (2009-17) within that time. His entertainment troupe "Let Me Be Frank" will be celebrating its 22nd season in 2021. That's 134 shows with over 1700 performances to over 350,000 people!  He co-writes the show's scripts and then inserts timely and appropriate popular music selections performed with the utmost skill by his uber-talented cast and band. In Frank's words: "LMBF is like nothing else in the area: we take local lore add a bit of fiction and hilarity and then add a genre of music.  Wha La LMBF."  And his recipe works! Also, true to his roots and commitment to giving back, in the past 19 years LMBF has given over $550,000 to local charities through fundraising, tickets and cash. That is another WOWZA. Thank you Frank!!
If you haven't been to an LMBF show, or more especially if you need a great night out full of laughs, Frank is opening a new show this weekend: "My Big Fat Pulaski Wedding, Ten Year Reunion."  Tickets are available online at meyertheatre.org or call ticketstar at 920-494-3401. 
Read on for more on Frank: 
Interview: 
1. You are an incredible multi-tasker- can you narrow down your involvement in music, performance and promotion to five of your top roles and share those with us? Do you identify with any role more than another?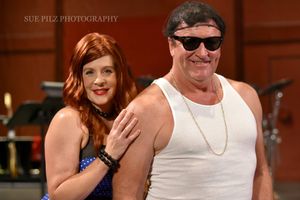 • (Role) First performance after college was when I was 30 and it was as Rueben, the oldest brother of Joseph in "Joseph and the Amazing Technicolor Dream Coat" '94 and '95 Music Theatre.  This is where I met the future cast of Frank's Dinner Theatre. 
•(Role) Bob Cratchet in the 95' UWGB musical version of "A Christmas Carol."  Playing the Wiedner taught me a lot about big productions. 
•(Production) Brent, in the 2011 production of "Brent the Musical." I wrote the score and the book on this musical and played at houses all over WI.  It was my first attempt at the big time with an original musical, probably the most lucrative of all my adventures. 
•(Marketing) After the depletion of staff and coverage at the Press Gazette, I started my own magazine selfishly in 2015 to promote my brand (Frankly Green Bay).  It ended up doing that and more, but then Covid happened and we have ceased printing operation.  The magazine is now digital. 
•(Performance) Singing the national Anthem at a Packer game in 2019 and messing up the words.  This performance has defined me in that it was an amazing experience and the most embarrassing thing that could happen to a performer.  In hindsight it was the best and worst of times.  Flexibility as a performer is paramount; I wasn't ready to be "the fill in." 
2. When did music come into your life? Which artists did you follow when you were young? Favorite albums?? 
Elvis and George Michael have always been my favorite singers and performers.  George's "Older" is still on my playlist. 
3. Can you share 1-3 milestones that you consider turning points in your career? 
Placing 4th in the Elvis Ultimate Tribute contest in Branson MO. in 2009 when I really didn't know what I was doing yet. 
Meeting my future wife Amy in 1999 at the Sports Corner in De Pere. She is the true star of LMBF Productions. 
Deciding to make the move in 2006 to the Meyer Theatre and dissolve my partnership with 3 others in the SC Grand and the Sport corner.  Gutsy move that paid off tenfold.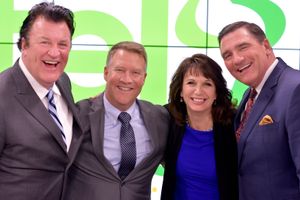 4. What are three qualities that you possess that you feel have been instrumental to your success? 
Desire, Flexibility, Confidence. 
5. What do you feel has benefited you more in your career- your formal education or your experience? 
Experience by far.  If you don't fail you do not learn, learning from your mistakes is so important.  You can't keep doing the same thing over and over, progress and business cultures change all the time. 
6. You are incredibly energetic when you perform, interview, and simply converse. What keeps you going? What about prep time? Do you ever get nervous? 
My wife gets asked this quite frequently, "Is he like this all the time?" The answer is "yes."  You have one life and I feel you need to do what you can to enjoy it and make others enjoy it also.  As far as getting nervous?  The answer is yes sometimes, mostly it's when I do Elvis contests where I am judged, I stopped doing them in 2012.   As far as what we do with LMBF?  Sometimes when there is a contemporary in the audience but usually I am so focused I do not think about it. 
7. What's the biggest "oops" you have done on stage? How about the biggest laugh? 
Well the anthem thing is the biggest, other than that.. only a thousand other things that can happen nightly on stage. 
8. Your job(s) are very demanding! Have you ever felt like quitting? 
I feel I really don't have job because I get to do everything I love and I get paid for it, crazy.   I do sometimes dream I need to get a job back in the corporate world, especially during Covid, but then I wake up and know I am living a dream.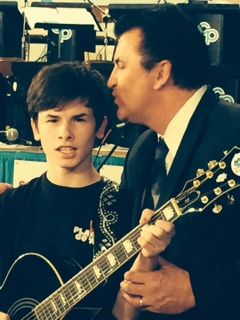 9. You have such a strong musical family- do you have music on all the time at home? Who sings the most? 
Music is 24/7.  We have every musical instrument you could imagine in our house form Oboe to Piano and they are all played constantly.  We have 8 children and let's just say we never ever have a quiet household.  I think who sings the most is a tie between Amy, me, and my third youngest Harrison.  Harrison gets on these kicks, lately it's been the musical Hamilton, he can rap with the best.  As far as Amy she is always working on a project or music for the next show and as far as myself I am constantly finishing people's conversations with a song from the last word they have said.  Example, if my wife finishes a sentence with the word so.. I start singing "back in Canaan the future looked rough, Egypt's family was finding it tough". 
10. COVID has decimated many theater groups. How did it impact your shows?  How do you see live performances returning as COVID becomes tamed but not eradicated? 
We did cancel shows in April and June but came back with the blessing of the County and the City with a "pod" system of seating folks socially distanced.  Our business was down 70% last year and devastated us financially.  That being said people want to get out and we can see that with our last show "Menoma Mia" which actually out sold last February's show even with socially distanced seating.  And our season ticket sales are right on track to outperform last year's sales.  I think we will see a dramatic turnaround once vaccines are distributed to everyone. 
11. Tell us about your upcoming show "My Big Fat Pulaski Wedding: 10 Year Reunion." Where can we get tickets? 
This our third story about the "Couple from Pulaski." We did "My Big Fat Pulaski Wedding" in 2011, with a sequel in 2013 called "My Big Fat Pulaski Wedding, the Honeymoon is Over."  You don't need to see the prior two to get the gist of the show as it is a completely a new show this time set in the '80s.  Tickets are available at meyertheatre.org or call ticketstar at 920-494-3401. 
12. Do you have any words of wisdom that have helped you get through this past year? 
Be mindful in all you do and say. 
13. Can you name a few individuals or mentors that are inspirational to you? Current and past, acquaintances or public persona are all fair game! Who else shares the light? 
Ed VanBoxtel, former employer of mine who should have been a performer.  Taught me so much about business and creation of an image. 
Joe Kiedinger, co-founder of Frank's Dinner Theatre.  He was the brain child of the fledgling troupe. 
Amy Riemer, my awesome wife who taught me to think about my reactions and comments. 
Just for fun: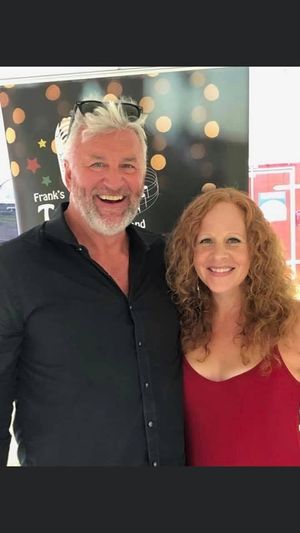 Do you have a nickname? 
Yes, my whole family still calls be Beaver. 
Do you prefer fiction of non-fiction?  Favorite book? 
Everything, I am a voracious reader.  I have three books going now:  One on cd in my truck, one on my kindle when I go to bed, one on Audible with my ear buds.  Just finished "Warriors of God" and "I'm your Huckleberry". 
If you could turn back time, what skill would you add to your arsenal? Or what skill are you working on? 
I would become a better guitar player, and I would have studied more.  There is so much to know in the world. 
Connect with Frank: 
Websites:
www.letmebefranks.com 
www.franklygreenbay.com 
Facebook:
https://www.facebook.com/letmebefrankproductions 
https://www.facebook.com/letmebefrankstribute 
https://www.facebook.com/frankhermansbeaver 
https://www.facebook.com/thehistorybluff 
https://www.facebook.com/movietymemike 
https://www.facebook.com/FranklyGreenBay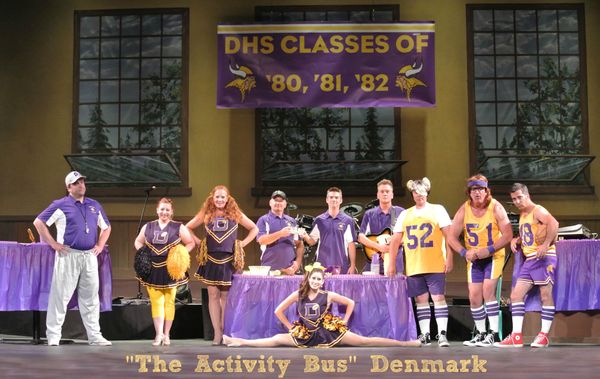 Fun Facts about "Let Me Be Frank's"  
• "Let Me Be Frank" will be celebrating its 22nd season in 2021. That's 134 shows with over 1700 performances to over 350,000 people in that time.
• Pat Hibbard and Frank Hermans have been a writing team for the past 18 years. The pair will also write original music and stories for clients by request. 
• LMBF's home is the historic 1000 seat Meyer Theatre, built in 1933 the theatre opened on Valentine's Day.  It has been the home of LMBF since 2007.  LMBF's season contains six original shows with 98 performances at the theater with another 40 at other venues. 1200 season tickets are sold annually. 
• LMBF features the best and brightest talent in the area.  All players are paid for their services with most being their full time job. Most performers have their degree in vocal performance, and or theatre.  The band is seasoned musicians with over 60 years experience between them. 
• Current and former cast members Sarah Hibbard, Amy Riemer, Kasey Schumacher, David Gusloff, and Kelly Gusloff are former members of Knights on Broadway, a show troupe from St. Norbert College. 
• The LMBF Band has been voted best of the bay five times and Frank Hermans has been voted best of the bay musician for ten consecutive years from 2009-2018 until they ceased the category in 2018. 
• Frank, Pat, and Dennis were the Larry McCarren statewide TV Show (former packer) show band for 23 years. 
• Two former members of LMBF have made it to "American Idol".  And one made it to the final 50 3 times in "The Voice". 
• LMBF has been the main entertainment for the CP Telethon on WBAY TV 2 for the past 17 years.  Frank Hermans has been one of the anchors of the broadcast for the past 17 years.  Amy Riemer joined on as a co-anchor in 2018.  Pat Hibbard is the music director. 
• LMBF also has a season at The Capitol Civic Centre in Manitowoc with each show having an encore performance there. 
• President Bill Clinton caught a portion of one of LMBF's show "The Age of Aviation" at Jet Air at Austin Straubel Airport. 
• LMBF rehearsals are a family affair as all of the folks of LMBF have kids.  We have a running total now of age 9 and under there are; 8 young ones and ones on the way.  Rehearsals are quite exciting.  LMBF has a bounce house for the kids and tons of toys and props. 
• In the past 19 years LMBF has given over $550,000 to local charities through fundraising, tickets and cash
• Frank Hermans, and Amy Riemer have been with LMBF from the beginning.  Frank Hermans is the only member who has performed in every show, only missing a weekend with a heart scare. 
• Pat Hibbard is a cancer survivor.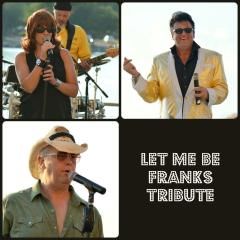 • Let Me Be Franks also has a satellite business called "Frank's Tribute", where performers impersonate iconic stars.  Amy Riemer impersonates Reba, Dusty Springfield, Brenda Lee, Connie Francis, and Ann Wilson.  Kasey Schumacher impersonates Karen Carpenter.  Pat Hibbard impersonates Yakov Smirnoff and Sonny Bono.  Lisa Borley impersonates Barbra Streisand.  Paul Evansen impersonates Neil Diamond.  Sarah Hibbard impersonates Adele.  Mike Hermans bother impersonates George Jones.  Frank Hermans impersonates Elvis and Cher. 
LMBF shows have been described as an SNL musical.  Shows are usually PG with the Xmas show being Squeaky clean.  Relevant Americana is used constantly with some ad-libbing.  Most folks think we make stuff up on the spot, though in reality most is scripted and rehearsed. 
LMBF does have two shows designed for children:  "The King and the Princess" and "Frank and the Friendlies".