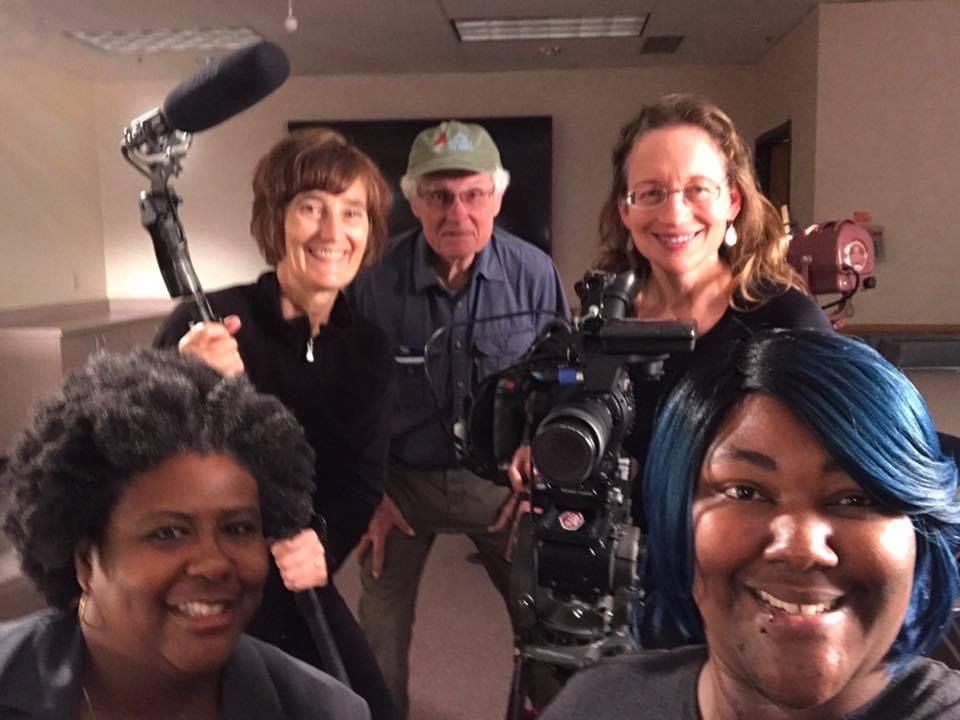 Modern medical miracles continue to occur that keep our bodies around for longer and longer. But for many, this longevity is not reflected in their fragile brains' abilities to stay fully functional. Alzheimer's disease and dementia-related illnesses combine to form a pandemic that has proven harder to fight and longer lasting than what we are experiencing with COVID-19. Widespread, prevalent and pervasive, they comprise an insidious disease process that results in the degradation of critical brain processes beyond just the shattering loss of memory and cognitive skills, impacting the lives of millions around the world. My family felt its destructive wrath in my father's mother and later in him. He passed from a dementia-related illness in 2013 after a 15 year decline. And Therese-Barry Tanner, film producer of "DETERMINED," is no stranger either. 
Therese lost her mother to Alzheimer's in 2008. Together she and her father had cared for her mother at home, and then she went on to be her mother's advocate when the time came for nursing care. Through the process, and with the realization that Therese herself was at risk due to the highly genetic nature of transmission, Therese became involved in a research project addressing the potential presence and progression of Alzheimer's in the adult children of its victims. And in 2011, she dove into a challenging new role of film producer, showing incredible determination herself as she followed her passion to create a heart-touching documentary highlighting patients with Alzheimer's and their families, and the long journey combatting the disease, along with the hopeful research into how to minimize and even someday cure this disabling and heart-breaking disease. 
"Determined" is set to premiere at the Docutah Film Festival the first weekend of November- no small feat in the highly competitive film industry! Congratulations Therese! I wish it a truly fruitful run! Check out the trailer here: https://docutah.com/showcase/determined/
To learn more about Therese and the story behind "DETERMINED"  please read on-
Interview: 
1. Wow. You are a film producer! What exactly does that mean? 
When I started this project, I had to look the word up in a dictionary!  A producer plans and coordinates various aspects of film production.  This includes hiring the director and other staff, scheduling and arranging the film shoots (and the myriad of details that go with them), and spearheading funding to give some of the key examples. Because this film is my brainchild, the director (Melissa Godoy) has involved me in the creative side, and I've helped with storytelling and editing as well. 
2. What was your inspiration behind your project "Determined?" 
I lost my mother, Helen Paul, to Alzheimer's disease in 2008. I spent seven years (five with my dad) helping to care for her. Early on in her diagnosis, I became a participant in the Alzheimer's family history study at UW Madison that the film profiles (called WRAP). I wanted to be a small part of the solution to this devastating disease. A few years after my mother died and during a year when my day-job was particularly challenging, my creative side came up with an idea. Because of my personal experience and the difficulties my family faced in caring for my mother, I thought that there was a need to tell the story of how Alzheimer's disease affects families in an up close and personal way and to provide a window into the world of research on the disease. 
3. What are three qualities that you possess that you had to call on to bring this film from concept to release? 
Ability to sell a concept (I had to call on this from deep within because I did not really possess it until I started this.) 
Strong organizational and project management skills. 
Belief and determination. 
4. What training does a person need to take on film production? Did you have formal training, or have you learned more from experience? 
Movie producers typically earn a bachelor's degree in film, acting, journalism, communication, or another related field.  I did not have formal training- it was all "on the job." I have been fortunate to be mentored by the film's director, Melissa Godoy. She has always been patient and kind as a teacher, and I am grateful to her.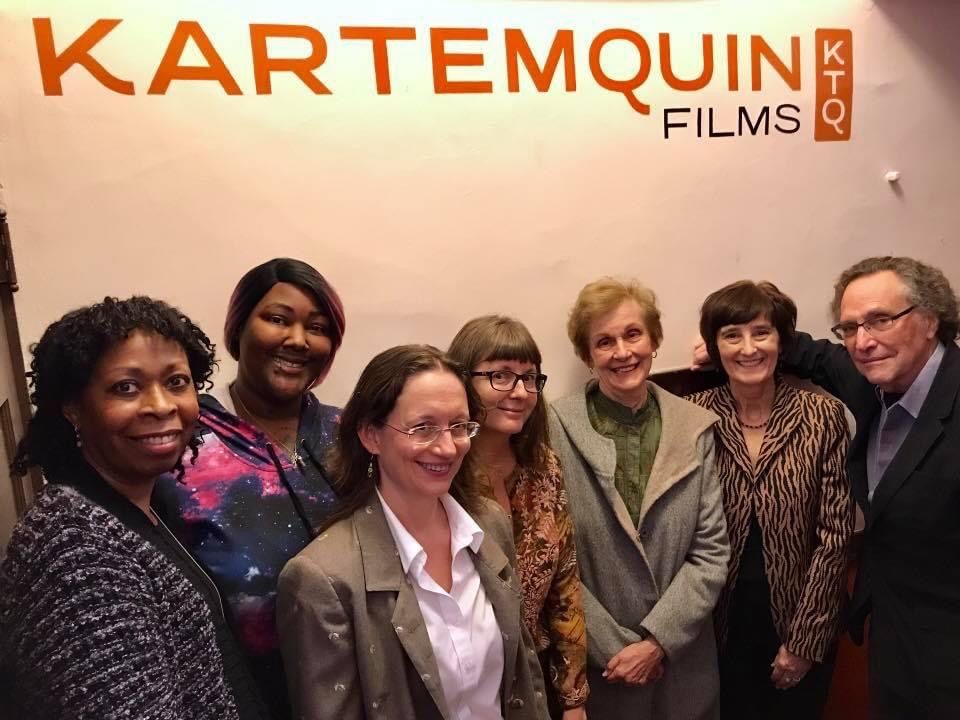 5. How did you assemble your crew? And your cast? I love the line "Push past fear to find answers." It had to take great courage and determination to agree to be a part of this biopic! 
Crew - I was fortunate enough to have a friend introduce me to Green Bay area producer, Eileen Littig. Eileen has produced award-winning shows for Wisconsin Public television as well as several documentaries. Her vast experience has been essential to the team. Eileen introduced me to her daughter Melissa Godoy. Melissa has 30+ years in film producing and directing. Melissa is the director, cinematographer, and editor of the film. We then looked to people we knew or worked with to assemble the rest of the team. 
Cast- UW Madison's legal department required us to send a letter to all the people in the WRAP research study on Alzheimer's disease asking for volunteers. We received responses from 35 people. I came up with the idea to treat it like a job interview and designed screenings using questions that would help us draw out the best candidates. The first screening was via email. We then selected a group who went through phone interviews. We narrowed it to 6 top candidates and interviewed them at their location and filmed these interviews. We were able to arrive at a consensus on the final three. The research team at UW Madison who are in the film gave their time and expertise graciously but did not want to be in the limelight. 
6. What have been your greatest barriers to producing "Determined?" (Maybe you already answered this in effect, but a quick revisit!) What did you do to overcome those? Did you ever feel like quitting? 
Funding 
Competition in the documentary film industry 
The only way to overcome the challenge of fundraising is to just keep at it. We looked at all potential sources at a local, state and even national level over the last eight years and we are not finished with fundraising yet! Raising money for a film is tough because it is not a typical cause – especially here Wisconsin. And we are competing with a lot of other good causes. There are specific funds for films too, but these are extremely competitive. I am grateful for the many foundations and individual contributors across the state and beyond that have made DETERMINED a reality! 
We hope that now that we have a finished film, the story will help us get the interest of potential distributors. We will need to knock on many doors and look at all potential avenues for distribution over the next six months or so. 
7. Do you have defining "aha" moments where you finally felt like you could officially call yourself a filmmaker? It is so easy for creatives to feel that "imposter syndrome," especially early in your career! 
Our partner and fiscal sponsor the Center for Independent Documentary, is a wonderful organization and began holding meetings in May to help its filmmakers during the difficult time of the pandemic. Many of the filmmakers on these zoom calls are veterans and some are new like me.  Being part of this group, as well as the acceptance of me and a few of the other rookies by everyone has made a difference.  When I started providing input in late June was the moment when I finally felt like a filmmaker. 
8. What audience are you hoping to reach with "Determined" and with what outcome?
The intended audience is baby boomers and their families. Boomers are now heavily caregiving for parents and coincidentally, most at-risk for future Alzheimer's. Their children feel the impact, as well. One in ten Americans age 65+ has the disease. We want to increase awareness and educate people about Alzheimer's disease beyond those impacted by it. 
We also want people seeing the film to care about the disease such that they will take-action.  After people see our film, we want them to (do one or more of these): 
Improve lifestyle choices to enhance their own brain health. 
Support families who are living with Alzheimer's disease and its aftermath. 
Support and participate efforts to make communities more dementia friendly (this is a national movement). 
Enroll in a clinical trial.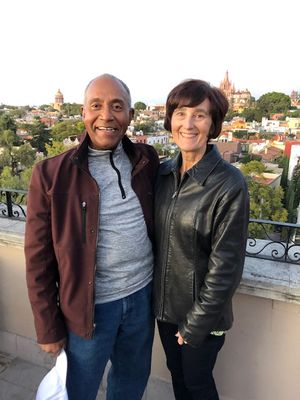 9. Have you noticed changes in yourself while working on "Determined?" 
Learning not to focus so much on outcomes and keep steady at the tasks at hand. You can only control the latter, so put your energy into what you can control. 
Don't be afraid to ask people for help no matter what their credentials are or how high up there they may be. There is little risk. You will get the answer no more often than yes, but you will never get a yes if you don't ask! 
I've learned that most problems have roots in miscommunication and turn out to not be problems at all. 
10. COVID has impacted the experience and production of the arts. How has it impacted you as a film maker? 
Fortunately, we were in post-production when the pandemic hit. However, we were scheduled to premiere the film at the Wisconsin Film Festival in Madison in early April this year and the entire festival was cancelled due to COVID. It seemed like a huge blow and it took me some time to work through the disappointment and get over myself. However, this was tiny compared to what people and many small businesses have suffered. 
11. Can you name a few individuals or mentors that have been particularly impactful to you? Current and past, acquaintances or public persona are all fair game! Who else shares the light? 
As I have arrived at this stage of my life and look back, my mom and dad have been key. My dad was an optimist and instilled in all his five children that we could do anything we set our minds to. He also instilled in us the value of working hard by his own example. My mom was a person who cared deeply about other people less fortunate that our family and gave of her time and money to help with causes. And our household was on a tight budget! She volunteered and the county mental hospital to spend time with patients (and took me and three of my siblings with her). Finally, several high school teachers helped me instill more confidence in myself through their positive feedback, encouragement, and willingness to spend time chatting after school. 
12. Do you have any closing "words of inspiration" for us during this pandemic or anything else you would like to share with our readers? 
The pandemic is challenging in many ways, no matter who you are or what you do in life. First, I would say if you have been healthy or recovered from COVID, be grateful every day. As my mother used to say, "health is #1." Maintain your physical and mental well-being, by doing all the things you know are good for you, even when they are hard to do. Key to that is exercise and getting outside! Finally, while it is harder to connect in person with people, there are many ways to "be" with friends and family in our wonderful age of technology. Use them! 
Just for Fun: 
Do you like to sing? Do you have a favorite song that you love to belt? 
I love to sing. I was in choir in high school and at some churches I've belonged to. I love to belt out any Beatles song! 
Do you binge watch any shows?? 
My husband and I are into Korean dramas on Netflix with great stories, messages, and humor. Yes, they are in subtitles. We are on our third. Our favorite is "My Mister." 
Do you prefer fiction of non-fiction?  Favorite book? 
Do you have any secret talents? 
My secret talent is discipline. Ha ha! It allows me to stick to the things I start. For example, I started a weight training work out 2.5 years ago at a gym and once COVID came, I adapted it for home and am still doing it. 
Clean freak or messy-bessie? 
Do you have a bad habit? Do share!! 
If you could turn back time, what skill would you add to your arsenal? Or what skill are you working on? 
Patience 
Learning to be calmer about bad news (whatever it may be) and not to overreact. 
Suspending judgement until I know the full picture. 
What is your favorite way to chill and restore? 
Walking in Green Bay area parks and trails. 
Connect with Therese: 
Website: http://determinedmovie.com 
Facebook: @determined 
Twitter: @willibenext 
My email: tbarry-tanner@hotmail.com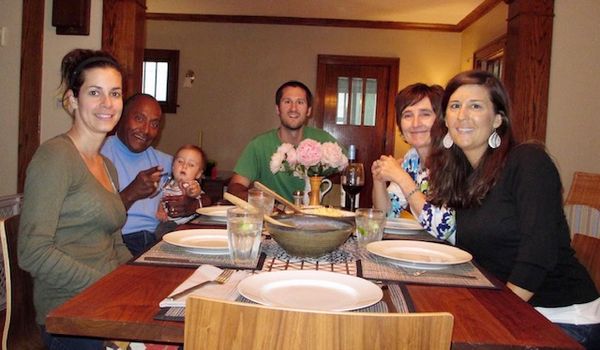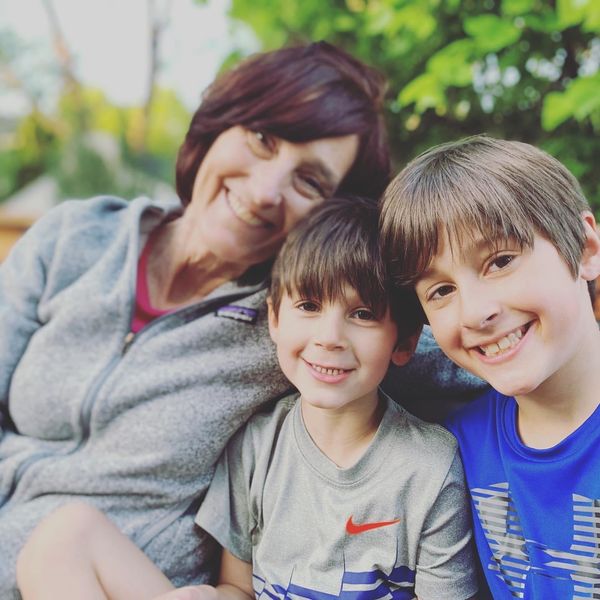 About Therese: 
Therese Barry-Tanner is a film producer and an Alzheimer's disease research participant. Her film "Determined" is inspired by her experience with her own mother suffering and ultimately passing from Alzheimer's. Prior to producing, Therese worked in healthcare, with over 30 years in program and project management, most recently specializing in healthcare reform and physician quality assurance at a Fortune 500 company. DETERMINED is her first film.