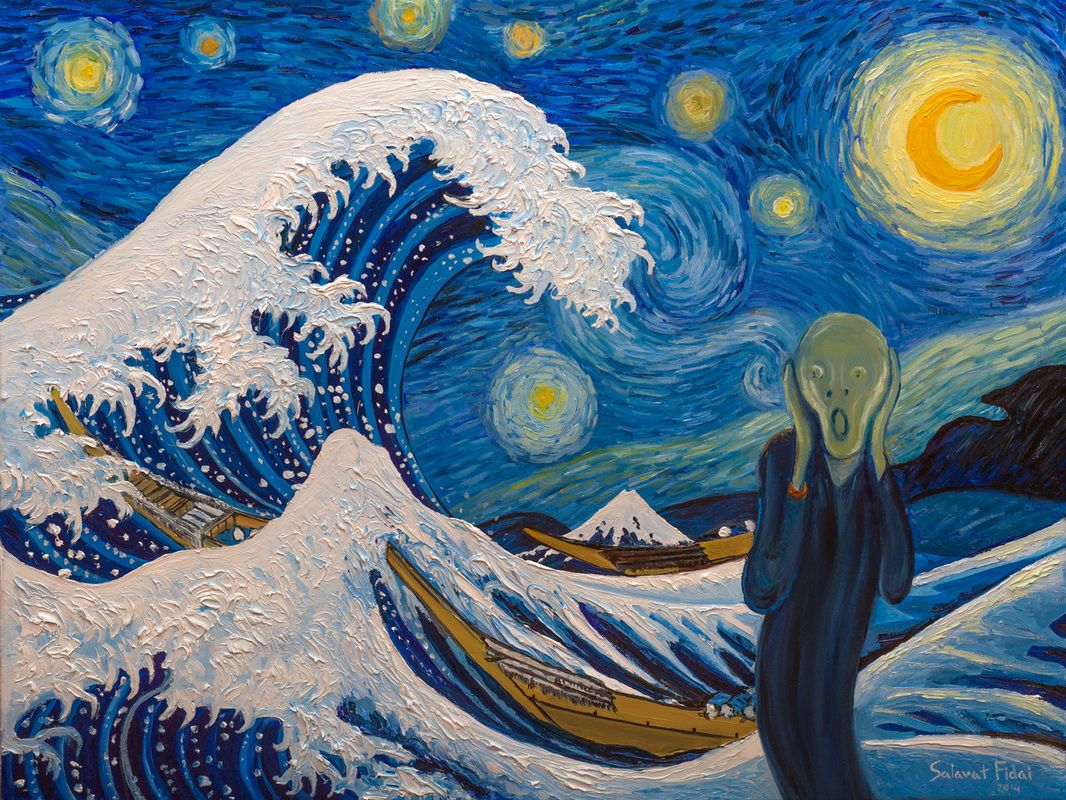 Do you feel bombarded by our current culture? I know I do. There are so many shiny distractions everywhere luring us off target, and I am the first to go off on a tangent and follow them! The next song in our queue to write for our project "Intuition" is based on looking for a firefly in a night sky exploding with fireworks. How does a gentle, quiet, delicate creature compete? We expose ourselves to so much noise, FOMO, social pressure. It is endless. The drive to be the best we can be is such an essential part of the human spirit, and I never want to put that down. A little bit of dissatisfaction is a great motivator, but not when you are drowning in it! Feeling swamped and ineffective can turn motivation into the thick mud of despair!
There is pressure on artists these days is to be constantly creating new content. We are each a flash in the pan and quickly forgotten if we aren't putting out something new. That is part of the reason for the vast overflow of music and video of all quality "out there!" Lots of fireworks going on in the airwaves and streaming apps! I am more old school, and not a brilliant explosion of fantastic, spontaneous performances. I am a worker-bee... a very hard worker bee! Or a firefly... Pretty boring, but committed to what I create with "old world loyalty." Yeah, I throw spaghetti at the wall to see what sticks early in the creative process, I just don't throw it at YOU. What I do send "out there" has been crafted with intention and care. I am sort of a late night, bad ponytail, candle burning low introvert, working until something is JUST RIGHT. If I fail as an artist, I will fail by being honest to my method, which unfortunately includes overthinking and editing and eliminating... eeek- PERFECTIONISM! To counter this in myself, we are recording real-time "behind the scenes" video and interviews at the studio, way out of my comfort zone, sharing information you will enjoy!  These interviews have been a blast. I really love talking about what we (co-writer and producer Aaron Zinsmeister and I) are doing! Our project is coming along on schedule, and we also have a well-loved Christmas song we are sneaking in later this month...  a favorite! Stay tuned for more info on all of this!
I encourage you to connect with me through my "Inner Circle" e-mail list. Please join me! I provide a quick read at your leisure, away from the distractions of social media, and I offer access to the interviews and more stories of struggles, inspiration and of course updates and opportunities! It is my most direct and very best way to communicate with you! And best of all, for signing up, you will receive both a bundle of some of my favorite songs, and you will be entered to win a $50 Amazon gift certificate that will be drawn later this month! You can check it out here: MORE INFO ON RÄNDI FAY MUSIC INNER CIRCLE or click on the cute green circle below: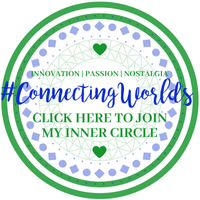 Thanks so much, loves.  Let's do this!
Rändi ??
This Salavat Fidai painting was inspired by the three famous paintings: "The Great Wave off Kanagawa" by artist Katsushika Hokusai, "Starry Night" by Vincent Van Gogh, and "The Scream" by Edvard Munch.  visit: salavatfidai.com