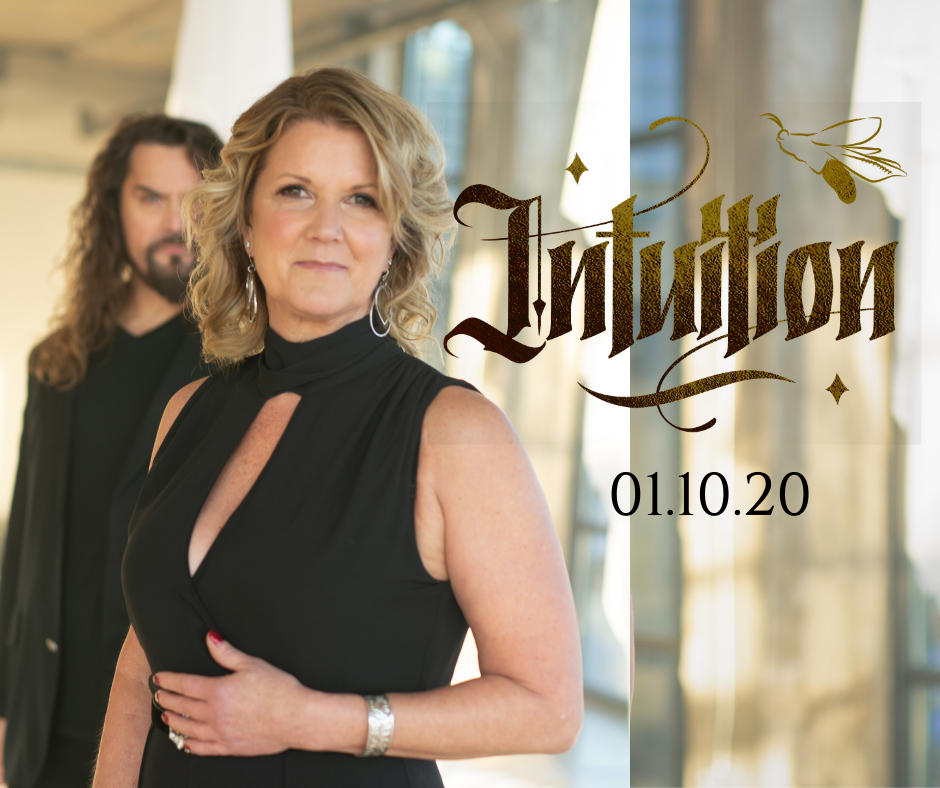 YES! 
After talking about it for so long, we are really really really going to be releasing our full CD project "Intuition" on February 20! All songs are finished and in final processing to send to the CD manufacturer later this week (thank you, producer Aaron Zinsmeister)! Our cover art is complete (thank you, graphic artist Katrin Schroeder)! Our latest video is being edited and synced and all of those complicated post-processing procedures (thank you, director Jocelyne Berumen) to be ready for release this week as well! 
Dates to watch for: 
Thursday, 1.9.20 "Intuition" single & video are premiering on "On The Back Edge Of The Beat." This Indie Music blogger gave "Grown-Up" a great review, so they are return customers! That means a lot to me. This genre is cutting edge and unfamiliar, and I am fired up that the Indie community is starting to embrace it! 
Friday, 1.10.20 "Intuition" single is available on all outlets. 
Monday, 1.13.20 "Intuition" CD goes to press!! 
Friday, 1.31.20 "Firefly" single is released. 
Thursday, 2.20.20 "Intuition CD" is released! 
With so much ahead, what can be done today? Ahhhh- I thought you'd never ask :)! You can pre-save "Intuition" on Spotify! I can't stress often enough repeat how important these seemingly mundane actions are for an artist. Algorithms of the platforms are very excited by fan involvement as am I!! So please click on the button and pre-save this silky, electric, fun song!
On the 11th day of Christmas (that is today...), I share one last review of "Grown-Up Christmas List." It is so sweet- check out the link for the full text. The gist is this:  "Even with its Christmas-based thematic leanings, this song stands out on its own as a call for togetherness during any crucial time." The season known for "good will to all" may be behind us, but can we try to keep it in our hearts and actions all year? Wouldn't that be cool?
Always With Love, 
Rändi ♥??
? photo credit: Laura Anne Henderson
#CONNECTINGWORLDS
INNOVATION ♥ PASSION ♥ NOSTALGIA