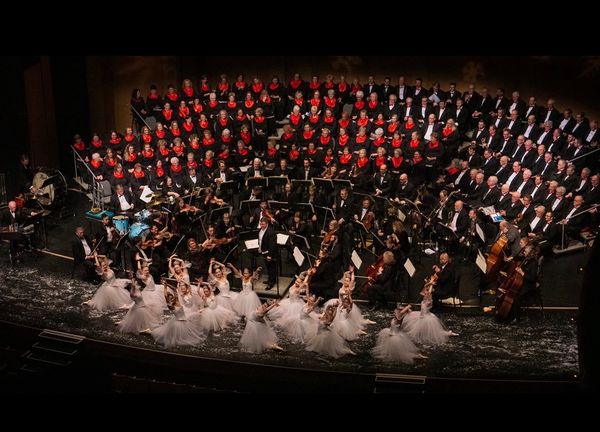 About 20 years ago, we moved from Minneapolis to Green Bay. I was still practicing veterinary medicine, but had also been on a gentle path of finding my musical chops in the Minneapolis community. Making music is so much about relationships, and moving to a new area, I really wondered if I would be able to rebuild musical connections similar to those I was leaving behind. One of the first performers I saw in Green Bay was this dynamic piano maestro, and I immediately thought "I want to perform with him someday!"  Well, I guess that thing about setting intentions works, because it wasn't long before I WAS performing with him. 
Kent Paulsen is a multi-musical whiz- a conductor, artistic director, teacher, gifted singer and instrumentalist. And he is also hilarious. Kent is a performer in his own right, whether he is rehearsing a 120-voice choir or engaging in conversation. Sometimes witty, sometimes eye-rolling "ughs," he has a stream of consciousness that combines an incredible technical and historical knowledge base with some off-the-cuff comments that make him endearing and successful as both a conductor and a genuinely cool person. And then there is his talent... one of those lucky souls from whom music seem to magically pour. I consider myself very fortunate to have been able to work with Kent in many different performing opportunities, always learning something! I love this quote from his interview: "I think as I get older I realize that making music is second in priority to the people you make music with."  I couldn't agree more!
To learn more about Kent, read on: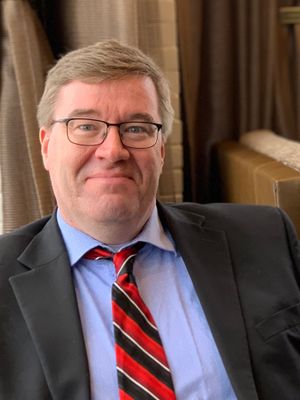 Interview:
1. What is the current focus of your musical creativity and talent? 
I find my two jobs at St. Norbert College and Calvary Lutheran Church take most of my focus, creativity and efforts, but I also try to find time for some smaller projects.  During COVID most of the focus is on figuring things out and much less time spent on actual music. 
2. What is your inspiration behind your music? Do you identify more as a conductor, artistic director, a teacher, a performer? Is the energy similar or different between the roles? 
I could write pages about what inspires me. Past teachers, past events, past experiences etc. all have contributed to where I am today and where I am today will influence and inspire me in five years. 
I think the energy is completely different for all of the jobs which is what I find exciting and thrilling about having multiple jobs.  Maybe it's not a good thing necessarily, but if I do just one thing I tend to get bored. So always working on multiple projects, shows, etc. keeps me energized. I think of myself as all of those things, but most importantly a father and husband first. 
3. What in your background has prepared you for your many roles? What value do you give your formal training vs. your years of experience? 
My mother would want me to say that her making me take piano lessons when I was five!  I give a lot of credence to formal training and also informal training—it's not just what you learn in school but how that prepares you to continue to learn by observing other people. I think I have always sought out older and more experienced people to learn from. 
4. What are three qualities that you possess that have been instrumental to your success? 
Stubbornness, empathy and curiosity. 
5. What is the greatest barrier to achieving the music you want to create? What do you do to overcome that? Do you ever feel like quitting? 
Time, money, and opportunities.  To overcome you either create the opportunities or change the expectations and opportunities to match the resources.  Do I ever feel like quitting?  For many years I was ready to give up music at different points—almost always at certain times of the year when you work like crazy and never have free time. To be honest, musicians usually have to give up more nights, weekends, and holidays than "normal" people.  And it still is so frustrating that people make 10-20 times more than musicians and teachers do and they certainly aren't 10-20 harder workers or 10-20 time more valuable than musicians. One of the great barriers that makes me sometimes want to just find a real job that pays a lot of money is that music and culture are not valued financially in our society. 
6. You are both a skilled instrumentalist and a gifted singer. Do you have a preference in which way you perform? Do you find the music or the lyrics more moving in a piece of music? 
This is going to be a strange answer. I much more prefer to play than to sing because of so many reasons, but I really want the answer to be the other way around. I am far more critical of myself as a singer and since I have sung less I feel not as capable. I also think some of it is that almost everyone can sing and there is far less rigorous training needed to achieve a moderate amount of success. As a conductor, I am most drawn to the interaction of text with the music.  But as a pianist, I am more moved by harmony than melody.     
7. Did music play a role in your childhood? How about in your present family life? Do you guys randomly burst into Mary Poppins songs like I do? :) 
I started taking piano lessons when I was five because, as my mother has told the story way more times than she needed to, she couldn't take piano lessons when she was a kid. I don't remember too much about having music around—sometimes mom would hum when she cleaned.  We had a lot of music at church—and I became an accompanist at church early in my life.  Now for my present life, people may find this shocking but I almost never listen to music unless I have to—if it is just on for background noise I find it distracting and would prefer it be off.  When driving and no one else is in the car, I would almost never listen to music.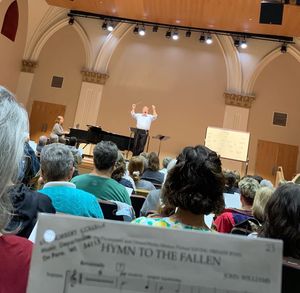 8. COVID has impacted the live experience of music. How has it impacted your performances? Are you dreaming up "post-COVID" plans for you, your choirs and ensembles? 
The obvious answer is just in the number of things that have been cancelled.  For many months during the lockdown my wife Emily and I did house concerts live on Facebook which was fun.  I have 87 versions of post-COVID plans but trying to make things work and then cancelling gets more frustrating every time it happens.  We had a great plan for the Dudley Birder Chorale to record a Christmas program but the rising cases and the Governor's order forced us to cancel.  We are doing a livestream Christmas show for the Knights on Broadway at St. Norbert College which is the first thing to really feel like a normal show in so many months for me.  Of course, the students are wearing masks and our blocking keeps everyone 6 feet apart so it is very different from normal Christmas shows. 
The Knights on Broadway will be livestream performing nightly December 11-16 at 7:00 pm. 
Tickets and Information on can be found at www.snc.edu/knightsonbroadway/
10. Can you recommend any favorite holiday recordings for us to enjoy this year from the coziness of our homes? 
Hmmmm.  I am sure this will probably surprise or offend most people, but there are no Christmas songs I listen to for fun.  Every time we get to the Christmas season I am listening to every song with an eye towards "should I add it to a show the next year?"  Multiple times a day I will email myself or write notes about songs and then I can look at them the following July as we start preparing Christmas.  I don't have any recordings I just put on for chillin'. 
11. Can you name a few individuals or mentors that are inspirational to you? Current and past, acquaintances or public persona are all fair game! Who else shares the light? 
Yes of course-there have been so many. My biggest fear in making such a list is that if I forget someone, then that person will be mad. So in no particular order except perhaps chronological, these are teachers or musicians who have inspired me personally—either they taught me or took an interest in my career and offered guidance and mentorship. Adele Ganz was my piano teacher from age 5 on—really the only piano teacher I ever had. Jeff Krause was my high school choir teacher and passed away recently. He really inspired me to become a teacher. Several teachers at Lawrence, but most specifically Ken Bozeman (voice teacher), Richard Bjella (choir) and Bridget Reischl (orchestra for conducting) and George Damp (my organ prof). My strongest influence on choral conducting was Sharon Hansen. Once I moved to Green Bay there were several people who early on helped and inspired me beyond words—Jim Pahl, Miro Pansky, Marshall Moss, and, of course, Dudley Birder who started most of the things I'm doing now. As I continue to work and perform I am inspired by the people I meet at work with.     
12. Do you have any closing words of inspiration for us during this strange pandemic saturated holiday season? Is there anything else you would like to share with our readers? 
An attitude of thankfulness.  I am thankful to my wife above all.  If I didn't have her, I could never do the things I've done—she has sacrificed so much for me to be able to do the things I wanted to. 
Words of inspiration, hmmmm?  I think as I get older I realize that making music is second in priority to the people you make music with.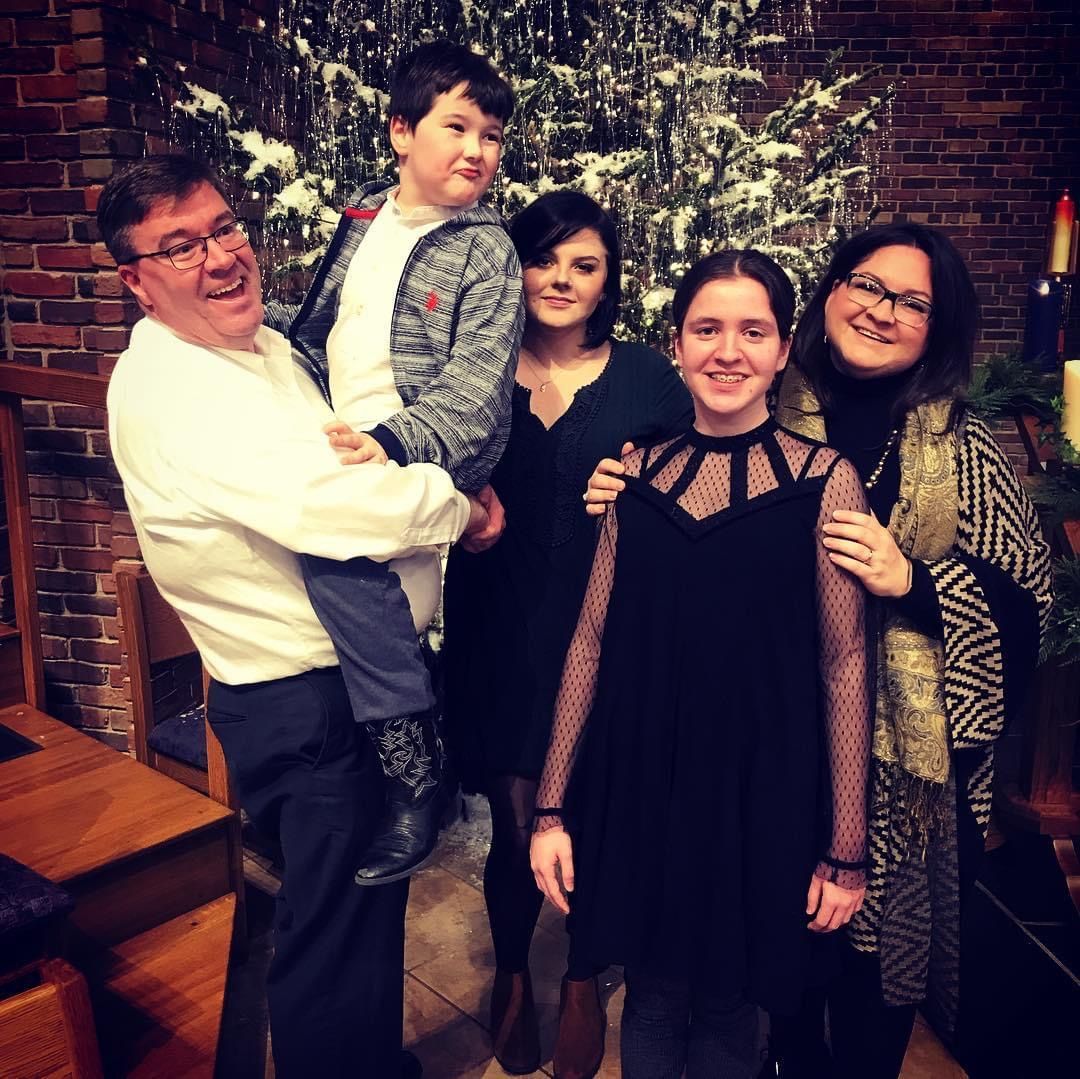 Just for Fun: 
Do you have a nickname?
Maybe—but I will not disclose because they usually come from my students and I in no way want to encourage such behavior. 
Do you have a favorite song that you love to belt?
Nessun Dorma by Pavarotti, O Holy Night 
Do you binge watch any shows??
YES—way more than I should.  In fact, I must be a little OCD because I keep track on my phones of every show I watch, what episode I am on and who recommended it to me.  I can't start in the middle of a show or a series.  I have to watch all the episodes in order. 
Do you prefer fiction of non-fiction?  Favorite book?
I prefer reading non-fiction and watching fiction.  I don't have a favorite book because it keeps changing.  However, I find there are certain books that if I am compelled to read more than once in a 6 month period they must be on my favorites list.  The pandemic gave me more time to read than I have in awhile.  Three books that blew my mind that I read more than once and took notes on were White Too Long by Robert P. Jones, Daring Greatly by Brene Brown, and Sapiens by Yuval Harari. 
Do you have any secret talents? 
No.  I'm the type if I am good at something I want to make sure everyone knows! 
Clean freak or messy-bessie? 
I am at heart a clean freak but I don't often take the energy to make it happen. 
Do you have a bad habit? Do share!!
Horrible habits—I consume WAY more carbs and sugars than I ever should.  I can't resist sweets. 
What did your 16-year-old self see yourself doing at this point? Is there a "close second' career you would do today if not for music? 
My 16 year old self was trying to decide between a career as the president, professional athlete or astronaut.  The 16-year-old gave little or no thought to reality! 
If you could turn back time, what skill would you add to your arsenal? Or what skill are you working on?
A skill I wish I had (although I am not sure it is a skill but a way of living) is being present enough in a moment to actually remember it.  I can't remember people and events but I remember trivia and facts.  I wish I were better at remembering connections. 
What is your favorite way to chill and restore?
Hanging out at home, watching TV, listening to sports talk radio, sleeping, 
Are there any foods you simply can't eat? (not health-wise but they just gross you out-)
Coconut, green beans, peas.  I am allergic to chicken, turkey, and fish, so there are already a lot of foods I can't eat, but some foods I just avoid.
Kent Paulsen is the Artistic Director of the Dudley Birder Chorale, the Director and Founder of the Knights on Broadway, the Music Director for Summer Music Theatre and the Executive Director of the Youth Orchestra Program, all at St. Norbert College, where Kent is also an adjunct member of the music faculty.  Kent is the Worship and Music Coordinator, Senior Choir Director, and Organist at Calvary Lutheran Church.  Kent also subs in as a keyboard player for touring Broadway shows at the Fox Valley Performing Arts Center and these subbing gigs have also led him to perform with those touring shows in San Diego and Minneapolis.  Kent is married to a wonderful, kind, and amazing singer Emily Paulsen, and has 3 great children-Elli (22), Gretchen (18) and Miles (10).  Kent graduated from Lawrence University in Appleton and completed his master's degree program at UW-Milwaukee.