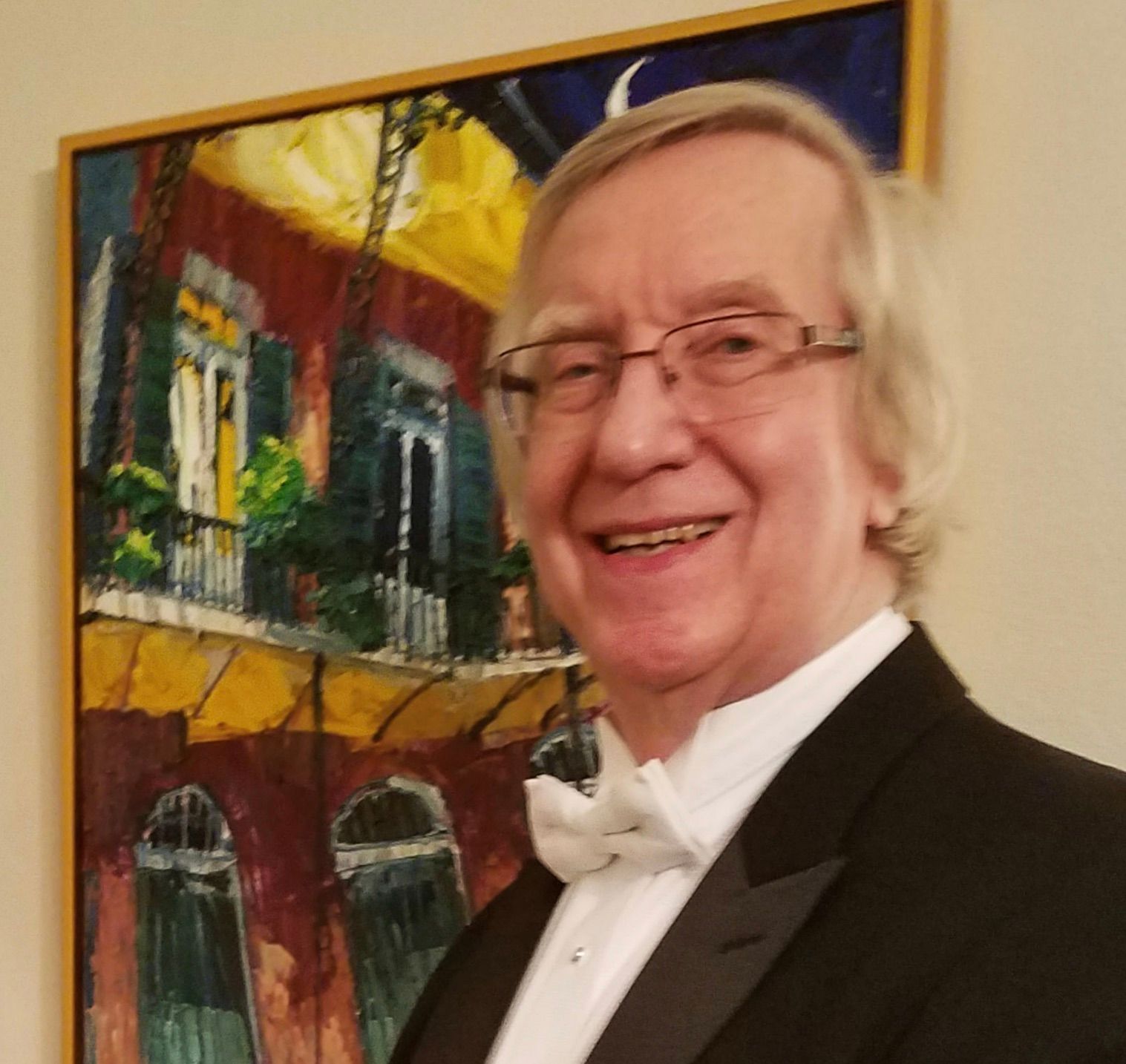 I find this sort of adorable: In 1977 the roots of my performing career were starting to form- in the auspicious Preble High School Swing Choir :). At the same time, Wisconsin legend Warren Gerds was just taking on the role of "Critic at Large" at the Green Bay Press Gazette, a role he would continue for the next 35+ years. His reach was so wide that YES indeed, he reviewed some of our Swing Choir shows, with an appropriate perspective but never with condescension. And YES indeed, we waited with bated breath to see that byline in the afternoon edition. Though the source of media has changed, the anticipation of a "Warren Gerds Review" has not, as probably just about every actor and director in Northeastern Wisconsin will attest to today! 
I don't know how to sum up his career, other that to say he is the consummate creator, a person who has been able to utilize his craft in a multitude of arenas, from journalist to theater critic to successful fiction author, keeping his inspiration alive with a focus on variety and a deep seated passion- truly an inner directive- for writing.   
To learn more about Warren read on: 
1. What is the current focus of your work in the creative community? 
Writing is my thing. On one level, I get paid by WFRV-TV to write about the arts and a bit more in Northeastern Wisconsin. For the station's website, wearegreenbay.com, I write something every day of the year. Also, for on-air segments Sunday mornings on Channel 5, I write my script and gather 14 or so photos for a presentation on an arts-related topic or for a review of a performance that I have seen in Northeastern Wisconsin. On another level, writing is – though I hate to admit it – a hobby. I keep a variety journals, compile original jokes and write books, the eighth of which is fresh off the press. 
2. What is your inspiration behind your enthusiasm for your writing? Do you identify more as a critic/journalist or author? Is the inspiration similar or different between the roles?   
My second oldest brother fired up my imagination when he told me stories in bed to try to get me to fall asleep. One story was about us flying in an airplane, opening the door and walking on clouds. I wanted to write stuff like that. I identify more as a critic/journalist because that's where I spend most of my time. My greatest pride is as an author. My books are all original, sometimes nonfiction and sometimes marvelous fiction. 
3. What is your background/education that has prepared you for your current role as a theater critic?  
From the University of Wisconsin-Milwaukee, I have a bachelor's degree in journalism. In other words, I was trained to be a professional. As a senior, I was a paid undergraduate teaching assistant, grading the journalism writing assignments of undergraduates (30 students a semester). At the Green Bay Press-Gazette daily newspaper, I was hired as an editor, a step above the reporter level. By happenstance, I wrote my first review within my first month there. The review was for the movie "Hawaii," which was a big release film. For 10 years, my main focus was editing. Every third weekend, I was the-buck-stops-here person for putting out the Saturday afternoon and Sunday morning editions. Yes, I did phone the press room more than once to order, "Stop the press." As an editor, I learned words and their myriad nuances. Editing for the newspaper's A and B sections was my morning responsibility. In the afternoon, I would prepare the next day's entertainment pages and the Sunday magazine that included all the arts and TV. And I'd write reviews or columns – humor, movies, books, records, TV, nightclubs. Nightclubs? At one time, Green Bay had 30 nightclubs offering six-nights-a-week live entertainment with acts from near and far. Those columns put me in the wheelhouse of live performance. Eventually, I would write theater reviews. Being in charge of the Sunday magazine, I wanted local stories, so I would interview movers and shakers, getting into their head about processes. After 10 years, I was made Critic at Large by editor in chief Robert Gallagher. After the words "Critic at Large" came out of his mouth at the all-staff meeting announcement, he followed a hush in the crowd with "because he is." So that Critic at Large dog wagged my tail for 35 years until I retired in 2012 from the Press-Gazette – writing 9,000 byline stories along the way. Six months after retiring from the paper and while finishing writing a book with a Great Lakes captain, I attended a Green Bay Symphony concert at the Weidner Center; at intermission, Joe Denk, the general manager of WFRV-TV, asked if I would like to write reviews for the station. The aim was to feed the web with local material, which I do with reviews and advances and features seven days a week, plus Sunday morning appearances on air. "Local" is the 75-mile radius of the station's signal, which includes somewhere around 50 theatrical entities, plus other performance/arts organizations. In a typical year, I see 155 performances for review. Along the way, I have interviewed and climbed into the heads of stars and creators to help in understanding the field. There are many types of critics, depending on for whom they write. I have always been paid by a mass-market medium, so I write for a general audience. The two companies I worked for have paid for my tickets as a matter of ethics. The object is to avoid something like this: A local show-maker once said to me, "I would love to give you tickets so you would owe me." Real reviewers don't accept or ask for freebies. 
4. Can you share 1-3 milestones that you consider turning points in your writing career?   
My father wanted me to be an engineer like he was, running the power plant at Miller Brewing Company in Milwaukee and producing a million barrels of beer a year. I tried but did not have the aptitude to be an engineer. Fine points of differential equations and organic chemistry were beyond my grasp. Who wants a mediocre engineer? I wanted to be a writer. My naïve idea imagined me as an engineer by day and a writer by night. After two years, I switched horses and went after a degree that was the closest thing to making a living at writing – journalism. Switching majors was a turning point. The journalism degree gave me a path. So at the paper I wrote facts – black-and-white, who-what-when-where-why stuff. Late in my career at the Press-Gazette, I wrote two factual/autobiographical books. I was so ingrained by factual work, couldn't imagine myself writing fiction. Another turning point: A fire in Minnesota brought smoke into Wisconsin. I had a cough that I couldn't shake that I thought the smoke caused. At a checkup, the doctor said, "You have a rattle," and sent me to a specialist, who said I had a tumor. Along with the tumor, one of my lung lobes was removed. We all get five lobes. I have four now. While recovering over the course of seven weeks, I found a website that included a 1920 plat map for a once-populated area where my wife and I have a getaway. The map says, "school" where today there is deep forest and no people. "School?" I thought, "How could that be?" I imagined a boy in 1914 attending that school and keeping a journal – and began writing. His life and all around him are in that journal. My lung surgery changed my life, and I found I could write fiction and enjoy, too. The other milestone was attending the Green Bay Symphony concert and jumping back into the Critic at Large fray, so speak.      
5. What are three qualities that you possess that you feel have been instrumental to your success?   
One. "How have you lasted so long?" one of my colleagues at the Press-Gazette asked me one time. "I put one foot in front of the other," I said. Two. Walking from the parking lot into the office every day coming to the Press-Gazette, I would repeat silently every step of the way, "Discipline and commitment, discipline and commitment, discipline and commitment." Three. Working in the news business and the arts, I have been exposed to tremendous arrays of knowledge and thought, and I have felt a responsibility to write about what I have seen and experience and follow an order from my father: "Get it right." 
6. All of us experience obstacles in our paths- can you share a few of those you have overcome? What did you do to overcome those? Have you ever felt like quitting writing?  
Shyness. I had a front tooth knocked out playing a game when I was 10. I had no confidence to smile. As a child and youth, I was sickly because of allergies, with eczema on my hands making me self-conscious. I walked around with my hands in my pockets. When I first interviewed people first-hand for the Press-Gazette, I had panic attacks going in to them. It was a terrible experience. Because I had to speak to the strangers to get material to write about, I forced myself to do the deed, and I eventually lost the fear. The eczema I outgrew, and I believe my summer college jobs working outdoors was part of that. As for quitting writing, I have discovered writers never quit. I have a "job" forever! Writers write. I retired from the Press-Gazette because I didn't like what the paper had become, but I immediately began writing the book with the Great Lakes captain and by fluke became un-retired to write for WFRV. While working for WFRV, I have written three books. More are in mind. 
7. Do you feel empowered by your writing or do you prefer to use it to empower others? Or a little of both? Any stories or examples?   
When I finish writing a review or something for a book, I always read it to my wife at the dining room table. She is an English teacher, and she listens for mistakes or awkwardness or anything that causes her to question. Sometimes we discuss grammar. We both know grammar very well, but even so, there are fine points we explore – and sometimes wonder about. My wife also is very familiar with theater and with newspapers, having been coordinator of the Pulaski News, which has the distinction of being – I know this line by heart from being around my wife in public – "the only community newspaper in the United States produced by high school students year around." One morning, I was reading a review which I thought contained nothing stupendously special, and she was crying. "Why are you crying?" I asked. "You write so well," she said. That was empowering for me. Other times, after I read something from one of my books, she cries because of the content. Do I empower others? Occasionally, someone will comment in person or by correspondence about the importance of what my writing has meant to them. People like to be acknowledged and recognized, and thus my writing has empowering moments. 
8. COVID has devastated theaters and live music productions. How has it impacted your role? What are you doing to stay active in the theater and artistic community?  
For 119 days, I did not attend a live, in-person performance for review. Possibilities are beginning to surface for reviews again. I still have continued to write to post something every day. Many stories have been about postponements or cancellations. Some have been holiday or mood pieces. My weekly column on performances coming in the week ahead has become a list of shows that would have been during the week at hand. My Sunday combination of on-air/online pieces have featured notable people in the arts in the region, and they have been long-form web stories exploring the subjects' careers and brains. Very interesting. The coronavirus forced me to be inventive. I regularly scour the Internet to see what the performance organizations are up to, with a goal to write about their plans and situations for WFRV.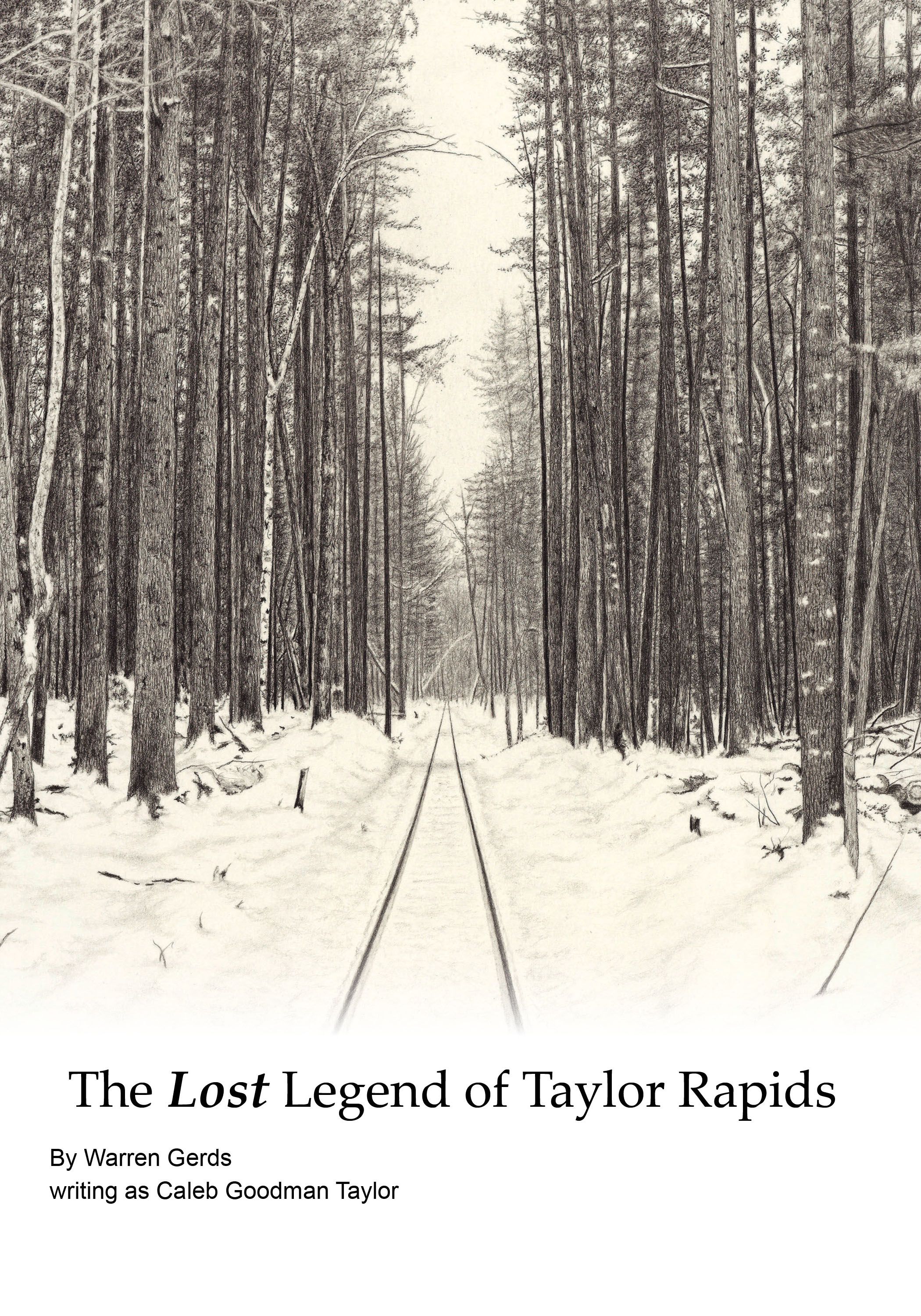 9. I understand you have a book that is soon to be published as well. Can you tell us a little about it? 
"The Lost Legend of Taylor Rapids" is cosmic and comic. It is set in a real place – Taylor Rapids in remote Wisconsin – and all the characters and happenings are fictional. The setup: For Christmas 1914, a 12-year-old boy is given a blank journal and told to fill it. Caleb writes what he sees in the lumberjack/railroad era. Because Caleb is so smart – a boy like no other – adults also give Caleb things to put in his journal because they want to be remembered, too. Some offerings are stories, some are wild poetry – called poe-ems by the writer, Emil, a railroad locomotive engineer. Adventures abound for Caleb, real and imaginary. All around are colorful characters, including James the Great, who spouts words of wisdom in the form of jokes; the blankety-blank roughneck orphan Fly, who teaches Caleb how to smoke; and the smelly Schwartz Grobschmidt, who Caleb hates but has to like. Caleb also has an alter ego, the daring Acbel the Arab, who Caleb writes escapades for. Along the way, Caleb's journal goes missing. He continues writing in another journal, which also goes missing at the time that he finds the first journal, which he then continues to write in. Got that? The book is two books in one, like an Oreo – the first journal the cookie and the second journal (in a different color paper) as the crème center. It's totally original fun and humor and humanity. Pardon me, but "The Lost Legend of Taylor Rapids" is subtly great. It's going into the Library of Congress along with my seven other books. 
10. You have reviewed thousands of shows, from high school productions to touring Broadway shows. Wow! Are there any that really stick out in your memory?  This could be a loaded question! :) 
Best production? Knight Theatre of St. Norbert College's "The Drowsy Chaperone," February 2012. The start of my review: "A narrator who's giddy about old musicals invites the audience back to a heyday of silliness and fun when a 1928 show comes to life in his living room. Really? Yes, it's theater. The cast captures the mystique of the era and creates a mystique of its own as it – a bunch of students in 2012 – shows it cares about entertainment of the past. In scene after scene, performers light up comically radiant characters." The rest of the story: It was the first show I reviewed after coming off of the lung surgery. Included were six days in intensive care and a Saturday night trip to the hospital for emergency surgery for a collapsed lung during which the surgeon stoked me with morphine and asked me a question and was surprised I could answer. "Are you a good writer?" "Absolutely." I remember enjoying the show so much as part of feeling good to be alive. The best show? It's "The Music Man." It's an all original musical by Meredith Willson. Clever all over the place. Among my favorite yarns from it: I see Music Theatre do the song "Wells Fargo Wagon," which includes a line about a guy in the 1800s who is eager to get raisins from Fresno in a delivery by Wells Fargo wagon. I tell my daughter how the line has new meaning for us, now that she lives in Fresno, California. That day, she goes to the Fresno County Fair and sends me photos of tables filled with all manner of the prize-winning raisins. 
11. Can you name a few individuals or mentors that you find inspirational and empowering in the arts? Current and past, acquaintances or public persona are all fair game! Who else shares the light? 
One. Norman Gavin read, "When he was nearly 13, my brother Jem got his arm badly broken at the elbow." He continued reading to our advanced English class the opening paragraph of "To Kill a Mockingbird," which had just been published. Brand new! He had to share with us what he discovered. Mr. Gavin said that was the best opening to a novel – ever. He read and spoke in such an enthusiastic and involving way that he was revealing his soul to our class. It was wonderful to see a teacher so impassioned. I could see what an author's words meant to him. The author was a stranger but not. Two. At the Green Bay Press-Gazette, for many years I sat across from John R. Connor, who was a genius of sorts. He was the news editor. My boss. Along with knowing oh so much about language, he could recite from memory long passages of poetry from the likes of Chaucer with gusto. So much of life and so many words and their meanings passed under our pencils as we edited, and John R. Connor had a knack of bringing appreciation to language. Our bond was such that I could pull his leg, too. One day, I created a stunt involving one of "his" authors. On teletype paper, I mocked up a news story like it was from The Associated Press: "MOSCOW (AP) – Anton Chekhov was found dead today, as usual." Three. My wife, Kathleen, and I are on the same wavelength. She had an association with theater/performance and with newspapers, so she has a clue to what makes me tick. Especially, she knows the fine points of English. She's one of the few people who can parse a sentence. (Look it up but don't try it, you'll hurt yourself). She recites rhymes that are clues to grammar. On trips back from performances in Door County, we analyze the plays, performers, authors, status of the world at the time of the play, symbolism, philosophies, sets, costumes, audience reception and what the director might have had for breakfast. Somewhere along the way I will say, "Funny way to make a living," for the umpteenth time. 
12. With all you are doing this summer, how can we find you and your book during this time of quarantine and social distancing?   
"The Lost Legend of Taylor Rapids" is printed. I just pick up the book Monday, July 13, from the printer. I have copies, but that's it for now except for five I dropped off at Bosse's. The book is stuck in COVID-19 ether for now. No public appearances are in sight. The beauty of this book is it's good forever, so I'm not wringing my hands and wailing. My other books are in Neville Public Museum's gift shop and Bosse's News & Tobacco in Green Bay. In sequence, the books are "My Father Lives in the Drawer"(non-fiction stories) "Tales of a Newspaperman: Ice Bowl and Lombardi Through Time" (non-fiction stories), "The Legend of Taylor Rapids" (the Oreo of "The Lost Legend of Taylor Rapids"), "Real, Honest Sailing/With a Great Lakes Captain" (award-winning non-fiction in the voice of Captain Gary W. Schmidt with me as the interviewer, organizer, editor and writer; in its eighth printing), "Three Miles Past Lost and in the Pickers" (autobiographical fiction), "I Fell Out of a Tree in Fresno" (non-fiction) and "Nickolaus and Olive – a naïve opera (in words)" (fiction). 
13. Do you have any closing "words of inspiration" for us during this pandemic or anything else you would like to share with our readers?  
Put one foot in front of the other. 
Bonus questions: 
What is a dream vacation for you? 
My wife and I would like to return to Paris but can't at present. Sigh.   
Is there a show you could see again and again? 
"The Music Man," which is headed for another revival on Broadway in 2021. Another story about the musical: Jerry was in my fourth-grade class. One memory of him is bragging, "I stuck my tongue in a socket," and going AHHHHHH as he showed his tongue with a huge groove in the middle. The other memory is him talking with tremendous joy about this great show he saw with the song "Seventy-Six Trombones" in it. He was ecstatic. At the time, the movie had not come out. The show had not gone on national tour. The only way Jerry could have seen "The Music Man" was on Broadway. Our school was in a heavy-duty factory part of the south side of Milwaukee, and Broadway was a million miles away for most kids. Jerry With the Groove in His Tongue got to see a show on Broadway! Holy cow! Funny thing is, it took me until this year to put that two and two together. 
Do you have any secret talents? 
Not secret to a few, I was a basketball whiz. In one league game, I scored 30 points, and this was in the day before the three-point shot. 
Do you have a bad habit? Do share!! 
Sweets. 
What did your 16-year-old self see yourself doing at this point? Is there a "close second' career you would do today if not for writing? 
At 16, I was thinking of engineering for a future because of the wake of my father, though people like Mr. Gavin and his joy for books and language tripped my trigger. One of the mysteries in my life is how the hand of fate reached down and plucked me out of my "regular" homeroom and placed me in the school's main office to be my homeroom. It was very interesting – seeing all the bad kids having their feet put to the coals, being a telephone operator with a plug-and-tug operational system and carrying packages to teachers. Teachers would order books and supplies, and I would deliver them after they arrived in the office. I would walk in their room, and the teachers would smile. All the teachers liked me. I would make their day in some small way. In the main office, I also would file stuff in the school vault. One day, I looked up my personal file on the sly: Mr. Gavin wrote nice things and added, "Should not be an English teacher." I took that advice but did not leave English behind.
Book Artwork is a pencil drawing by Green Bay artist Brent Crabb
To connect with Warren:
https://www.wearegreenbay.com/critic-at-large/