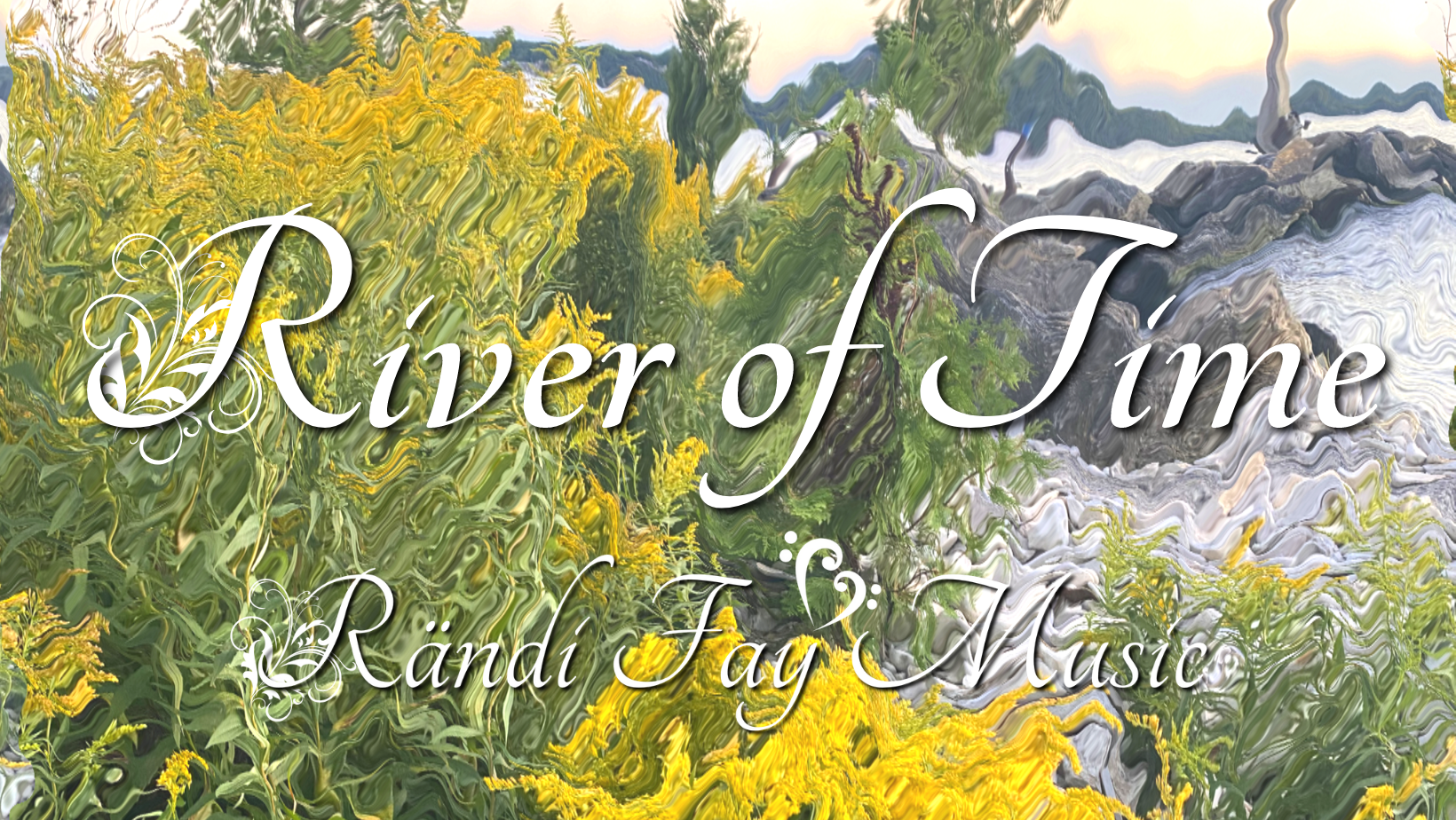 It's been a year. Can you believe it? One year ago, the pandemic hit and it hit hard. We have probably all seen and heard and said things since then we never thought we would, cracking from the stresses of quarantine and the unknown. Devastating politics and social unrest, reliance on media that goes for the soundbite, judging friends out of fear, mistaking opinions for science, making rash social media posts to be heard above all of the noise... It's heartbreaking. 
I hope that through it all you are hanging in there, physically and spiritually. I'm ok, though I know I have changed! Even the clothes in my closet are so tired, my "dress-up shoes" lonely on the shelf, gathering dust... But my heart has been warmed by those who are closest to me. I have learned to slow down and truly appreciate the sincerity and authenticity of my family and friends. Oh and my pets...💚  The connection, the validation, the love. They are my everything. 
"River of Time" is one of my favorite songs from my album "Intuition," which, by the way, was also released a year ago. Wow... This song is gently somber, a reminder of how quickly time passes, be that merciful or sad. The older I get, the more I try to embrace the pop culture mantra of "mindfulness..."  To be present. To savor the blessings of each moment. To keep in mind how swiftly the good AND bad are carried away. Time stops for no one, and "River of Time" embodies that sentiment. 
If you are a fan of "Bridgerton," "Outlanders" or "Game of Thrones," this will be one you will love! It is the next in my series of lyric videos I am creating, and is released today! Please check it out here:
I have friends who have family members or their own friends who are trying to make a "go" in the music industry. I have gotten messages from them to "like, comment, follow" the new content, and I say "absolutely... you're preaching to the choir." It continues to mean a lot to get those views, likes, comments and follows from fans. If you haven't followed me yet on YouTube, please do! Here is a link to my channel: Rändi Fay YouTube   I promise, my content is carefully vetted, so no junk or offensive material! Media platforms can be insane...
Spring is coming... 
In Peace, 
Rändi ♥ 🎶