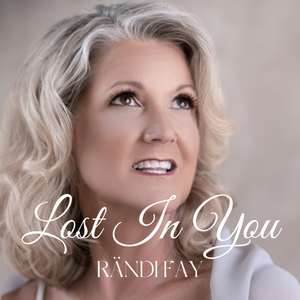 I am so excited to share my latest baby, "Lost In You," a light and jazzy tumble into love. It's vibe is reminiscent of indie-jazz-pop classics, with a great sing-along hook, all wrapped up for Valentines Day! 
I wrote "Lost In You" a little over a year ago in a songwriting collective with the challenge of writing a song about wonder and awe using a single four chord pattern throughout, defining chorus and verse by rhythm changes. My inspiration for awe and wonder: my darling (five month-old at the time) grandson's smile that reached right to his crinkly, sparkling eyes. Takes my breath away every time! During writing, the song developed romantic nuances, but at its core is pure adoration! 
The recording process was blessed with brilliant instrumental musicianship and jazz chops, including producer Shane Adams at the keys and Woody Mankowski on flute. We had a wonderful remote recording session linking producer Hans Christian in Sturgeon Bay, WI with Shane in Nashville. Super fun, super cool, and talk about more wonder and awe- so much talent! Perfect for the song- 
Check out "Lost In You" by clicking the link below where you will find a selection of platforms on which to listen.
I bet it will stay in your head all day! #earworm. You're welcome!
Much love- 
Rändi ♥ 🎶