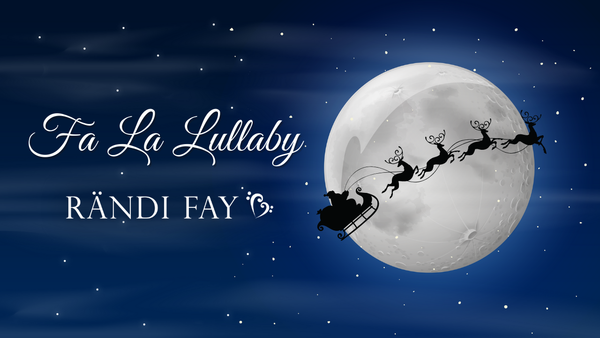 Happy St. Nick's Eve! 
I love that during the holiday season there are so many ways to celebrate hope and anticipation through the eyes of a child. There are so many intangibles in the world of children; the ethereal uncanny valley between what is real and what is pretend is very wide as their fresh little brains experience the world anew. And in that gulf is the absolute magic of "believing." I have so many fond memories of the sparkling anticipation of all that is "the night before" and I created "Fa La Lullaby" with that inspiration. A dance and a celebration- I hope you have a minute to enjoy! Just click on the link... 
🤍 "Fa La Lullaby" 🤍 
I had the absolute joy of singing my "Wexford Carol" live at a concert of carols on Saturday. My thanks to Kent Paulsen, brilliant conductor and accompanist, and dear friends Tom Hamilton and Barbara Vitchus, all three of whom were instrumental in bringing this about, and to the Dudley Birder Chorale for providing the opportunity to sing together with so much love, and to the gracious and wonderful audience ♥. If you are looking for an opportunity to soak in the more sacred side of Christmas, here is a link to the YouTube recording of the livestream. The concert actually begins at about the 14 minute mark... 
🤍 "Christmas with the Chorale" 🤍 
Sweet Dreams tonight! 
Much love- 
Rändi ♥ 🎶