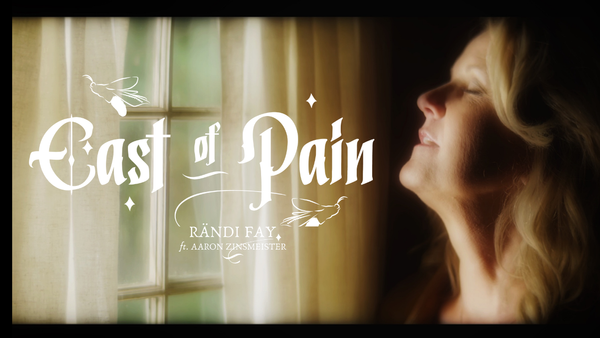 click here for a link to "East of Pain"
I've been thinking about how to re-introduce this song from my album "Intuition" for a long time. "East of Pain" is a love song about a relationship at the crossroads, past the honeymoon phase, when reality and irritations and annoyances set in. Peek over the edge of all the joy and ecstasy that love offers, and you will discover that just on the other side is a lava pit of anger, fear and frustration. It's all passion, and there's a fine line that divides the thrill from the pain. No matter how perfect the relationship was when it started, this is where the real work happens, and the question is asked, is it worth it? Are "WE" worth it? 
In these tragic times, as humanity enters a partially-post-pandemic world, "East of Pain" can be heard as a metaphor for any relationship that we are trying to maintain. Our country is embroiled in so much angst and opinion right now. People air without restraint their versions of right and wrong, not caring who they might hurt or offend, while at the same time, we have become sooooo sensitive that we don't allow for healthy debate. Words and ideas have become "definites" surrounded by boundaries of abject defensiveness and pride. Conversations become explosive and friendships are damaged. 
We are stressed. We have become rigid. We are no longer bending, we are breaking. But who wouldn't? The repeated outburst of heartbreaking violence associated with social injustice and political unrest, the extremely messed up minds reaching for big guns and randomly shooting innocent people, the politicization of medical methods intended to prevent the spread, the illness, and very importantly the mutation of a novel virus that has held the world hostage for a year, and so on... It is scary, and we are in fight or flight all the time, emotionally if not physically. The more disenfranchised people feel, the more belligerent their approach, allowing that lava pit of anger, fear and frustration to pour out... 
Hmmmmm. We are definitely in a time of change and challenge. And maybe music can help to some of the pent up fear and anxiety in a less damaging way? How are we going to make this work? I ask, can we be together, east of pain?  The collective "WE" ARE (is?) worth it, every bit of it, both in our gifted individuality and in our need for human connection. Let's not throw away all that is good- 
Take a listen to "East of Pain." I think you will find it passionate and explosive!
Click here: "East of Pain"
In peace,
Rändi ♥ 🎶