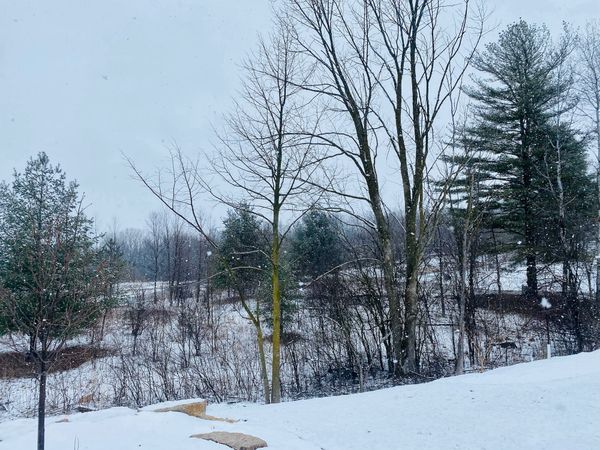 Oh my goodness. It's April 18 and SNOWING in Wisconsin. 
However, contrary to how most people are feeling, I find it enchanting. Pure and quiet. I know it's frustrating as well, to many people for so many good reasons. But if we can take a breath and appreciate waking up to that fresh blanket of white, just for a moment, we can exercise that lovely gift of emotional choice we have. With a shift of perspective we can open ourselves to alternative reactions and a surprising awareness of the singular experience of a precious point in time...  Whoa, that's complicated but oh boy, it's worth it! Much better than being grumpy all day... 
One of the songs I am recording for release next November happens to be called "Morning Snow" and was written exactly for these moments. It's a contemplative song, and is in the process of having a warm string arrangement created and recorded to support it's flow. I can't share the recording yet, but here are the super simple chorus lyrics: 
Breathe peace for a moment 
Breathe peace from above 
Breathe peace for a moment 
With peace, there is love 
Fresh as the morning snow 
The verses are very full of rich images, in my mind a folk song that sort of floats in with the dawn. I can't wait for you to hear it!
Peace- ✌🏼✌🏼✌🏼 
Rändi ♥ 🎶