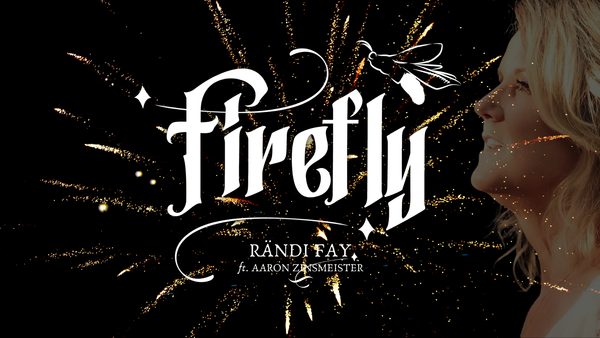 It's firefly season! And so, in honor of the dazzling tiny lights that flicker in the woods outside our home on these precious summer evenings, "Firefly" is the song for which I created a lyric video this month.
With a name like "Firefly," you might expect something gentle and soothing, but this song certainly defies those expectations. "Firefly" is an explosive song about the difficulty in setting aside all of the distractions in contemporary society that draw our attention away from our inner value.  It highlights the unrealistic expectations that shiny, photo-shopped and filtered media messages have set for us. We've become convinced that our natural selves, who we are at our cores, are undesirable and not enough. There's always something better, even if artificial.
"I'm searching for a firefly hidden in the night sky exploding with fireworks..." is the hook, the operative lyric, that draws this concept together. And the video pretty much explodes out of the box as well- I am curious what you think!  Are you ever overwhelmed by the material insanity around us? I know I am!
Incidentally, there is concern for the survival of several species of fireflies. Light pollution impacts their beautiful romantic mating signals, and they literally ARE being lost in our night skies that are overburdened with all of the artificial light now being generated.  Food for thought- many of our own subtle and sensitive human interaction can be similarly impacted by noise and distraction-
I think the song I am going to create a video for during July is "Serenity." A nice peaceful song next round--
Shine on, you crazy diamond, 
Rändi ♥ 🎶
INSPIRATION•PASSION•NOSTALGIA