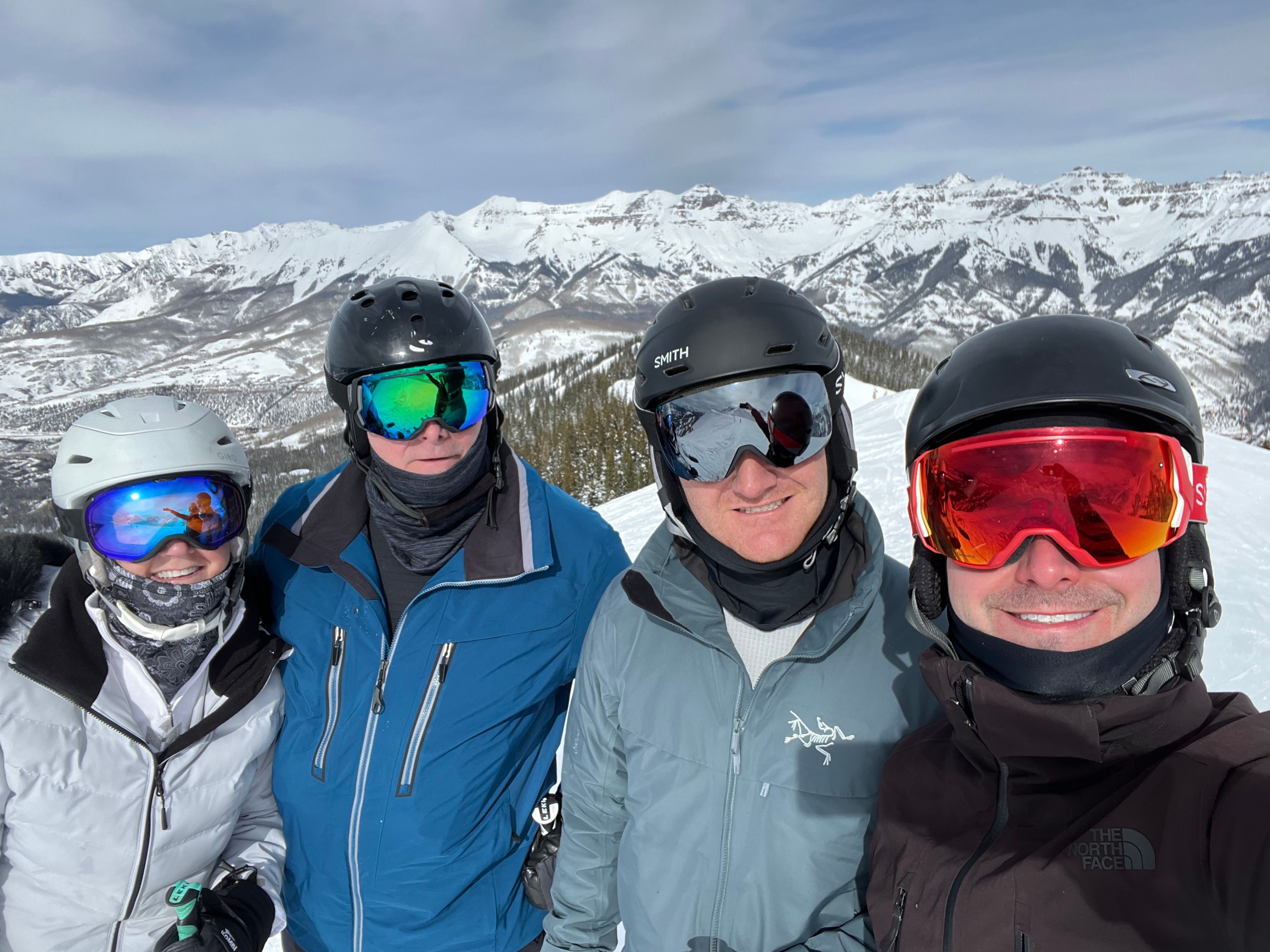 Today is the COLDEST day so far this winter in Wisco! We woke up to -8 this am 🥶 , but we are pretty hardy and find ways to celebrate the cold. I just returned from a wonderful trip (from cold to cold!) skiing in the mountains of Colorado. Bluebird skies, fresh snow, tired thighs and tons of fun with my fam. It was exhausting and amazing! 
And now to dive back into work. I have lots to share in the upcoming months! 
♥ FRIDAY! 
-I release the last of my recordings from Nashville in 2022. "Lost in You" is a delightful jazz tune, a love song for the month of love! YES, you will be hearing from me Friday on how to access this fun tune! 
♥ "INTO THE WOODS" 
-You are hearing from the witch who sings her evil heart out for two hours in this somewhat dark but redeeming look at humanity and our wishes and our foibles. This production has a brilliant cast- regional theater at its finest! I would love to have you come! Dates and times are as follows, with a ticket link below: 
Thursday, Feb 16, 7:00 pm 
Friday, Feb 17, 7:00 pm 
Saturday, Feb 18, 7:00 pm 
Sunday, Feb 19, 2:00 pm 
Thursday, Feb 23, 7:00 pm 
Friday, Feb 24, 7:00 pm 
Saturday, Feb 25, 4:00 pm 
Sunday, Feb 19, 2:00 pm 
The show is at Broadway Theatre, 123 S. Broadway, De Pere, WI. 920-445-5669 
🤍 Tickets for "Into the Woods" 🤍 
♥ "In My Life: A Tribute to the Life & Music of Bob Balsley" 
-Those of you who have been with me for a while remember my many gigs with Bob! He is a living legend to say the least. Because of my commitment to "Into the Woods" I will be filming my contribution to this event, and the live bands will be incredible. The price of a ticket includes a CD of 20 covers of Bob's songs by the the local artists who will be performing them. Saturday, February 25 is sold out, but tickets remain for Sunday, Feb 26, 7-10 pm at the Tarlton Theatre, 405-409 West Walnut Street, Green Bay, WI. 
🤍 Tickets for "In My Life: Bob Balsley"  🤍 
♥ "Dudley Birder Chorale presents A Requiem for Dudley" 
-Saturday, April 1 at 2:00 pm at the Wiedner Center for Performing Arts, 2420 Nicolet Dr., Green Bay, WI 54311. A tribute in memory of another Green Bay Maestro and a choral extravaganza of many favorites- 
🤍 Tickets for "Requiem for Dudley"  🤍 
This is such a variety of upcoming events! I hope it helps to get through these cold winter days knowing there is so much ahead- 
Much love- 
Rändi ♥ 🎶 
#CONNECTINGWORLDS 
INSPIRATION · PASSION · NOSTALGIA