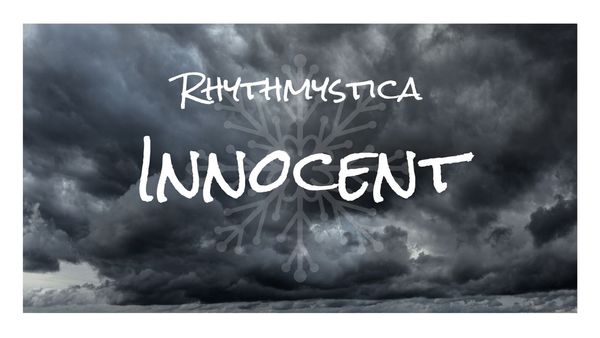 ♥ HAPPY NEW YEAR! ♥
I am so thankful for you, my friends old and new, and I am so grateful for your support as I keep throwing my heart into new and different musical opportunities. 2023 is going to be no different! I have SOOOO many plans and ideas! 
First: 
♥ TODAY my collaborator Dmitry Zaystev and I are excited to share our latest release "Innocent." It is so cool- Dimi is the heart and soul and musical wizard behind our studio band "Rhythmystica." If you love the sounds of British Invasion and Sting, this song is for you! #britpop!
♥ Listen to Rhythmystica "innocent" ♥
 ♥ Watch Rhythmystica "innocent" ♥
Incidentally, "Innocent" was a finalist in the Great American Song contest for Lyrics last spring. I submitted while we were writing and producing so didn't have the entire song to submit.  The judge's words:"The outstanding poetic language and ready-for-song arrangement lends to the strength of this composition... this has earned a mention among the best of this year's lyric only compositions!"  Nice to hear such encouragement!!
Next up: 
♥ February (exact date TBD): Release of jazz single "Lost In You" on all digital media outlets. This song has a sweet pre-release boost as it was chosen as a semi-finalist in the "Jazz" category of the UK Songwriting Contest! I love these contests- haha! 
♥ February 16-28: Run of the Stephen Sondheim musical "Into the Woods." Rehearsals have started and oh man is it fun to be evil! I am the Witch through and through 😉. Check this link for tickets:
♥ Birder Players "Into the Woods" ♥
I hope you are looking into 2023 with hope, and I send you many hugs if you are not-
Much love- 
Rändi ♥ 🎶